Dans la famille Luthor, je demande (via TVLine)… Katie McGrath (Merlin) vient d'être choisie pour jouer Lena Luthor, la sœur de Lex ! Voici la description du personnage : « Belle, puissante et énigmatique, Lena arrive à National City après l'incarcération de son frère Lex, à la recherche d'un nouveau départ. Lena a pris le contrôle – en tant que PDG – de la société techno-milliardaire de sa famille, Luthor Corp, qui a été couvert d'infamie par Lex. Son objectif ? Pour transformer son empire en une force bénéfique, Lena veut être vue comme une personne à part entière, séparée de son frère. Kara se retrouve dans la sphère de Lena et doit déterminer si elle est une amie ou une ennemie. » Ce n'est pas la première apparition télévisée du personnage. Dans Smallville, Lena Luthor était incarnée par Cassidy Freeman.
A l'âge de douze ans, Kara Zor-El quitte sa planète natale, Krypton, pour rejoindre la Terre. Les Danvers, sa famille d'accueil, la prennent sous leur aile et lui apprennent à camoufler ses incroyables pouvoirs. Aujourd'hui âgée de 24 ans, Kara mène une vie monotone et souffre d'avoir à dissimuler sa véritable identité. Un événement inattendu la pousse alors à recourir à sa force titanesque en public. Galvanisée par ce bref moment d'héroïsme, Kara décide d'utiliser ses pouvoirs pour aider les autres au quotidien. Elle devient Supergirl.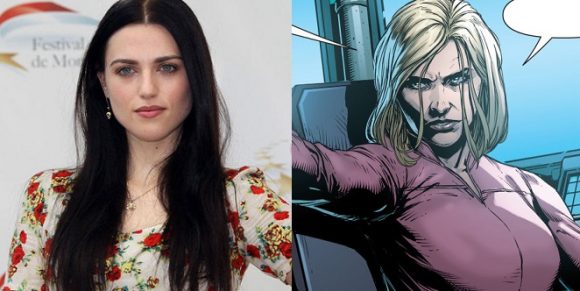 ——————————————————
Went for a walk with my daughter this afternoon… Next thing you know… pic.twitter.com/QtSVZuEZ8x

— Stephen Amell (@StephenAmell) 4 août 2016
La série Supergirl revient le lundi 10 octobre 2016 sur la chaîne The CW, avec Melissa Benoist (Kara Danvers/Supergirl), Calista Flockhart (Cat Grant), Chyler Leigh (Alex Danvers), Mehcad Brooks (James Olsen), David Harewood (Hank Henshaw), Jeremy Jordan (Winslow 'Winn' Schott), Dean Cain (Dr Jeremiah Danvers) et Helen Slater (Dr Eliza Danvers).