La saviez-vous ? Le Projet Cadmus – popularisé par les séries animées Justice League Unlimited et Young Justice – est né en 1970 dans les pages de Superman's Pal Jimmy Olsen #133. (C'est fou, l'intrépide photographe a été le héros de sa propre série pendant vingt ans, de 1954 à 1974 !) Pour l'instant, on ne peut pas dire que la maléfique organisation spécialisée dans le génie génétique impressionne. Mais cela devrait changer dans deux semaines, avec l'introduction de [Cyborg Superman] ! Bref, qu'avez-vous pensé de cet épisode ? En bonus, vous trouverez les portraits promotionnels de la saison 2 de Supergirl. Mieux vaut tard que jamais !
Supergirl – Saison 2 – Episode 5 – 'Crossfire' : Supergirl doit battre un nouveau gang impitoyable armé d'une dangereuse technologie extraterrestre. Quand Cadmus envoie une vidéo au DEO, l'équipe réalise que c'est l'organisation qui a recruté les criminels pour une mission secrète. Pendant ce temps, Kara décroche un stage pour Mon-El à CatCo, James prend une décision importante et Lena invite Kara à assister à sa collecte de fonds.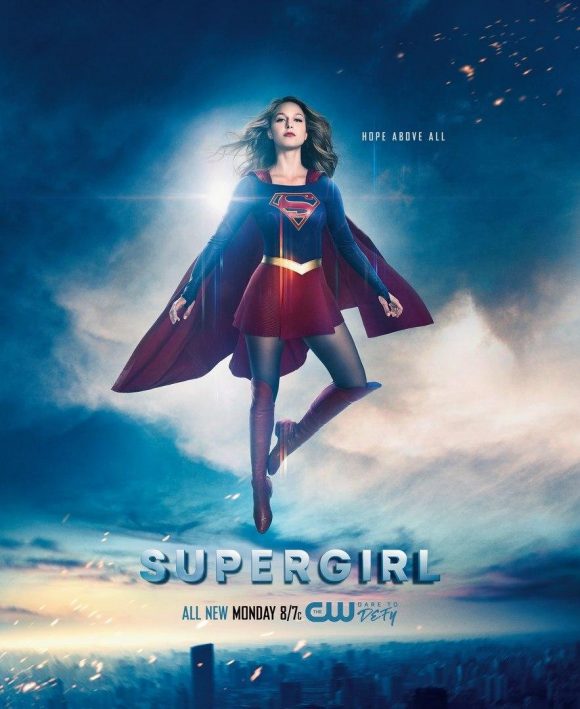 ————————————————–
Audience US : Première hausse de la saison pour Supergirl ! Hier soir, l'épisode 'Crossfire' a été suivi par 2.47 millions de téléspectateurs (contre 2.22 millions la semaine dernière). Sur la cible des 18-49 ans, la super-héroïne kryptonienne termine la soirée avec un taux de 0.7% (en hausse de 0.1 point) [chiffres définitifs].
————————————————–
Supergirl – Saison 2 – Episode 6 – 'Changing' : The Guardian prête main-forte à Supergirl quand un parasite extraterrestre draine le pouvoir de cette dernière. Mon-El envisage une nouvelle carrière peu souhaitable, ce qui l'amène à reconsidérer ses motivations. Alex se débat concernant sa nouvelle situation.
————————————————–
La série Supergirl est diffusée chaque lundi sur la chaîne The CW, avec Melissa Benoist (Kara Danvers/Supergirl), Calista Flockhart (Cat Grant), Chyler Leigh (Alex Danvers), Mehcad Brooks (James Olsen), David Harewood (Hank Henshaw), Jeremy Jordan (Winslow 'Winn' Schott), Dean Cain (Dr Jeremiah Danvers) et Helen Slater (Dr Eliza Danvers).