Pour terminer la semaine en beauté, voici un petit zapping Wonder Woman ! Sur la première photo, partagée par Zack Snyder sur le réseau social Vero, nous pouvons voir Gal Gadot en pleine séance de post-synchronisation pour Justice League (l'actrice réenregistre en studio certains dialogues du film). Sur la seconde photo, partagée par Patty Jenkins, nous avons un aperçu de l'enregistrement de la bande originale, signée Rupert Gregson-Williams (Tu ne tueras point, Tarzan). Enfin, Gal Gadot et Chris Pine ont souhaité aux fans chinois un joyeux Nouvel An. C'est aujourd'hui !
Avant Wonder Woman, il y avait Diana, princesse des Amazones, formée pour être une guerrière invincible. Élevée sur une île paradisiaque reculée, Diana quitte son foyer quand un pilote américain se crashe sur leurs rivages et parle d'un conflit massif qui fait rage dans le monde extérieur, convaincue qu'elle peut stopper la menace. Combattant aux côtés de cet homme dans une guerre qui doit mettre fin à toutes les guerres, Diana va découvrir l'étendue de ses pouvoirs… et son vrai destin.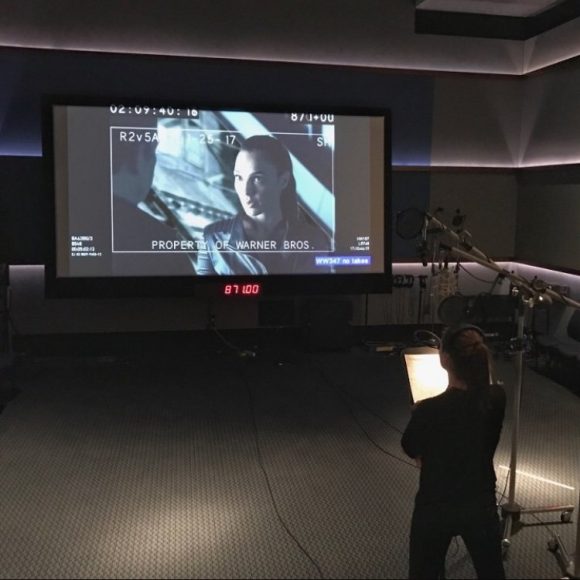 Man! Last many Fridays have been some of the best in my life. Seeing final effects and recording EPIC score!?!Brings tears to my eyes #love pic.twitter.com/m8Yc9NCi4G

— Patty Jenkins (@PattyJenks) 27 janvier 2017
Wonder Woman est réalisé par Patty Jenkins et sort en France le 7 juin 2017, avec Gal Gadot (Diana Prince/Wonder Woman), Chris Pine (Steve Trevor), Connie Nielsen (Reine Hippolyte), Robin Wright (Général Antiope), Danny Huston, David Thewlis, Ewen Bremmer, Saïd Taghmaoui, Elena Anaya et Lucy Davis (Etta Candy).