C'est l'heure de l'ultime article Les Gardiens de la Galaxie Vol. 2, avant la mise en ligne de la critique lundi, à 1 heure du matin… En attendant, pour ceux qui ne vont jamais sur Twitter, voici mon tweet-réaction posté après la projection presse de vendredi : « #GotGVol2 est une suite réussie et délirante, qui a du ♥️. On regrettera malgré tout le réveil tardif de l'histoire et la surenchère CGI… » Et puisque l'avant-première mondiale du blockbuster de James Gunn s'est déroulée cette nuit à Hollywood, voici toutes les photos de l'événement (et plus encore) !
Avec en toile de fond l'Awesome Mixtape #2, Les Gardiens de la Galaxie Vol. 2 poursuit les aventures de l'équipe alors qu'ils traversent les confins du cosmos. Les Gardiens doivent se battre pour que leur nouvelle famille reste ensemble tandis qu'ils cherchent à percer le mystère de la véritable filiation de Star-Lord. De vieux ennemis deviennent de nouveaux alliés et des personnages appréciés des fans, issus des comics, viennent en aide à nos héros alors que l'Univers Cinématographique Marvel continue de se développer.
L'avant-première mondiale :
Les extraits :
Les modules :
Le making-of :
Le casting chez Jimmy Kimmel :
L'Awesome Mix Vol. 2 :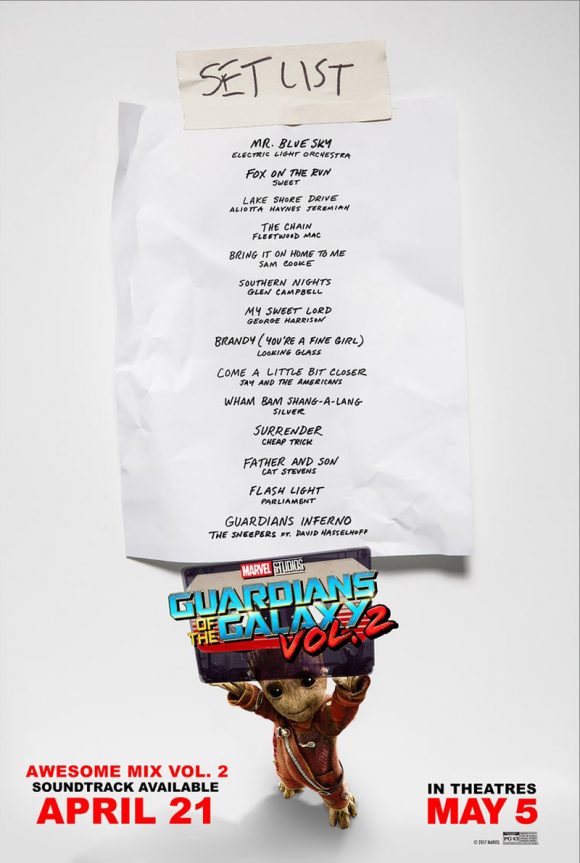 1) Mr. Blue Sky – Electric Light Orchestra
2) Fox on the Run – The Sweet
3) Lake Shore Drive – Aliotta Haynes Jeremiah
4) The Chain – Fleetwood Mac
5) Bring It On Home to Me – Sam Cooke
6) Southern Nights – Glenn Campbell
7) My Sweet Lord – George Harrison
8) Brandy (You're a Fine Girl) – Looking Glass
9) Come a Little Bit Closer – Jay & The Americans
10) Wham Bam Shang-A-Lang – Silver
11) Surrender – Cheap Trick
12) Father and Son – Cat Stevens
13) Flashlight – Parliament
14) Guardians Inferno – The Sneepers ft. David Hasselhoff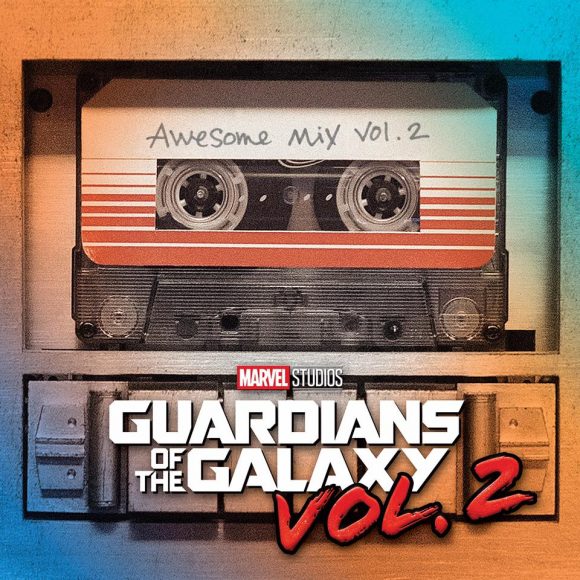 Les Gardiens de la Galaxie Vol. 2 est réalisé par James Gunn et sort en France le 26 avril 2017, Chris Pratt (Peter Quill/Star-Lord), Zoe Saldana (Gamora), Dave Bautista (Drax), Vin Diesel (Groot), Bradley Cooper (Rocket), Michael Rooker (Yondu), Karen Gillan (Nebula), Sean Gunn (Kraglin) et Pom Klementieff (Mantis).