Les séries DC Comics se multiplient elles aussi comme des petits pains ! Ces dernières heures, les chaînes américaines ont confirmé plusieurs commandes : Krypton débarquera sur Syfy et Black Lightning rejoindra Arrow, The Flash, Supergirl et Legends of Tomorrow sur The CW. Pour ce qui est de la diffusion, c'est le flou absolu. On peut simplement supposer que Black Lightning sera lancée à la mi-saison, comme Legends of Tomorrow en son temps. Enfin, sans surprise, Gotham est renouvelée pour une saison 4. On ne dirait pas comme ça, mais c'est la série super-héroïque la plus suivie aux Etats-Unis (3 millions/1% sur les 18-49 ans) !
Krypton se déroule deux générations avant la destruction de la planète du légendaire Homme d'Acier. Nous suivons le grand-père de Superman (Cameron Cuffe) – dont la Maison El a été ostracisée et couverte de honte – alors qu'il se bat pour restaurer l'honneur de sa famille et sauver son monde bien-aimé du chaos.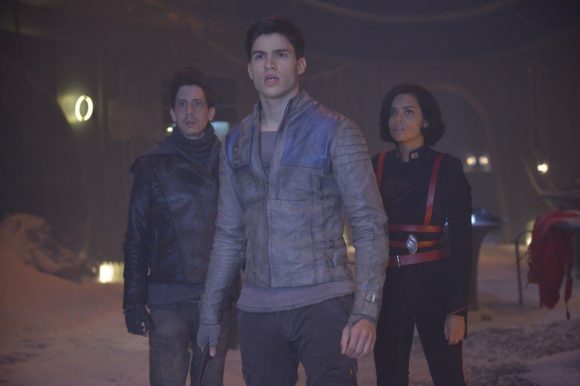 La série Krypton a été commandée par la chaîne Syfy, avec Cameron Cuffe (Seg-El), Georgina Campbell (Lyta Zod), Ian McElhinney (Val-El), Elliot Cowan (Daron Vex), Ann Ogbomo (Primus Alura Zod), Rasmus Hardiker (Kem), Wallis Day (Nyssa Vex) et Aaron Pierre (Dev-Em).