J-3 avant la D23, la convention bisannuelle Disney (14-16 juillet) ! Parmi les films présentés lors du panel 'The Walt Disney Studios Live Action Films' de samedi (19h30-21h30), il y aura sans doute Ant-Man and the Wasp, dont voici une première bannière. C'est peut-être une question de lumière, mais la Guêpe fait grise mine.
On peine à distinguer le rouge du costume passé et l'or du costume futur. Rendez-vous donc samedi pour… Un premier logo ? Un premier concept art ? La présentation du casting ? Car au final, nous ne savons toujours pas qui incarnera Janet van Dyne ! Sharon Stone, est-ce toi ?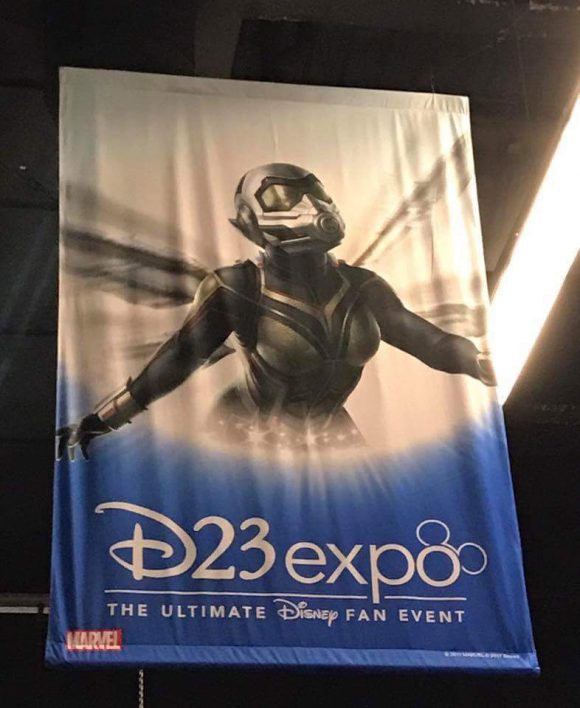 Ant-Man and the Wasp est réalisé par Peyton Reed et sort aux États-Unis le 6 juillet 2018, avec Paul Rudd (Scott Lang/Ant-Man), Evangeline Lilly (Hope Van Dyne/The Wasp), Michael Douglas (Hank Pym), Michael Peña (Luis), Randall Park (Jimmy Woo) et Hannah John-Kamen.