« Il y a un temps pour les masques et il y a un temps pour Bruce Wayne… » La première bande annonce de la saison 4 de Gotham a été dévoilée pendant le panel de la série. Comme d'habitude, la vidéo se divise en deux parties : un résumé de la saison précédente et les premières images de la prochaine (à partir de 4:24). Nous assisterons donc à la transformation progressive de Bruce Wayne et Selina Kyle en Batman et Catwoman. L'Épouvantail sera de retour. Le Pingouin et Victor Zsasz feront équipe. Et Crystal Reed (Teen Wolf), jouera Sofia Falcone, la fille de Don Falcone. En charge des affaires familiales dans le sud du pays, elle reviendra en ville pour aider nos héros à se débarrasser du Pingouin. On souhaite bien du courage à James Gordon !
L'origin story de Gotham se poursuit et, alors que le show entre dans sa quatrième saison, les enjeux sont plus élevés que jamais ! Avec la Cour des Hiboux décimée, les conséquences du virus Tetch qui paralysent la ville et tous les vilains (survivants) de Gotham luttant pour le pouvoir, Jim Gordon et le GCPD sont bien occupés. Et ce n'est que le début ! Quelle menace Ra's al Ghul fait-il peser et le Pingouin regagnera-t-il le titre de roi de Gotham ?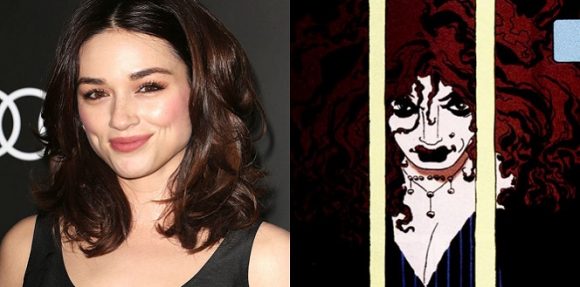 ———————————————————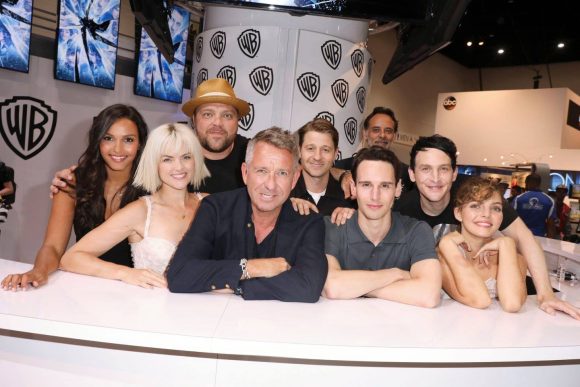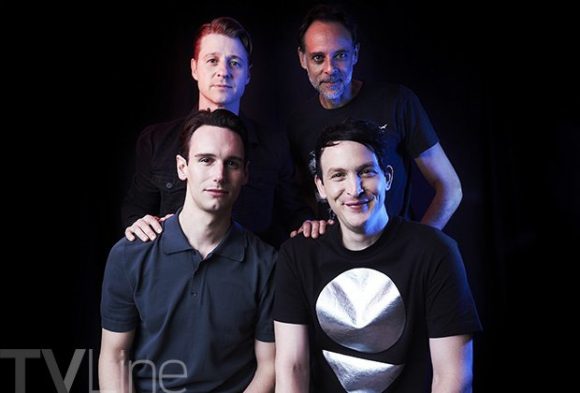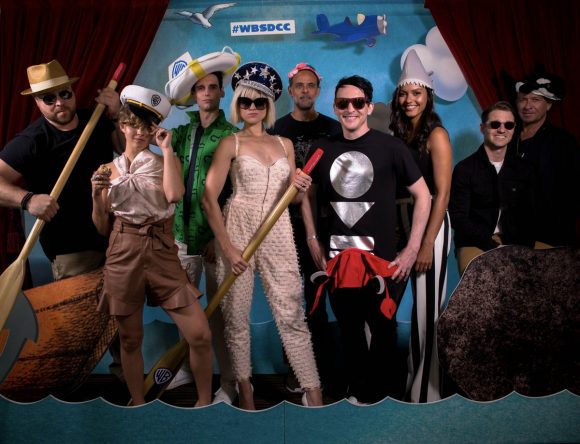 The cast of #DCTV's #Gotham at the Warner Bros. booth! Fun fact: Gotham City is twice as hectic and terrifying as #DCSDCC. pic.twitter.com/krOEVHSpjQ

— DC (@DCComics) 22 juillet 2017
La série Gotham revient le 28 septembre 2017 sur la chaîne FOX, avec Ben McKenzie (James Gordon), Donal Logue (Harvey Bullock), David Mazouz (Bruce Wayne), Sean Pertwee (Alfred Pennyworth), Camren Bicondova (Selina Kyle/Catwoman), Robin Lord Taylor (Oswald Cobblepot/le Pingouin), Cory Michael Smith (Edward Nygma/le Sphinx) et Erin Richards (Barbara Kean).