Laurence Fishburne qui passe de l'Univers Cinématographique DC Comics à l'Univers Cinématographique Marvel, et maintenant Adrian Pasdar qui saute d'Agents of S.H.I.E.L.D. à Supergirl ? Quelle nuit ! Pasdar jouera le charismatique capitaliste Morgan Edge, un promoteur immobilier implacable que rien ne peut arrêter quand il veut quelque chose, surtout s'il pense le mériter. Ce méchant a de grands projets pour National City, ce qui le place immédiatement sur la route de Kara Zor-El et de Lena Luthor.
Carl Lumbly (Alias) est M'yrnn J'onzz, le père de J'onn J'onnz, alias Martian Manhunter. Chef religieux pacifiste de Mars, M'yrn poussera son fils dans une direction inattendue. Pour l'anecdote, Lumbly a prêté sa voix au Limier Martien dans plusieurs séries animées (Justice League Unlimited, La Ligue des Justiciers, Static Shock). Yael Grobglas (Jane the Virgin) est Psi, une super-vilaine aux pouvoirs psychiques qui retourne l'esprit des gens contre eux. Sa rencontre avec Supergirl affectera la Fille d'Acier de manière surprenante. Enfin, Emma Tremblay (Elysium) est Ruby, une enfant dont la fascination pour Supergirl va lui causer des ennuis. Oui, c'est bien la sœur de Jacob Tremblay !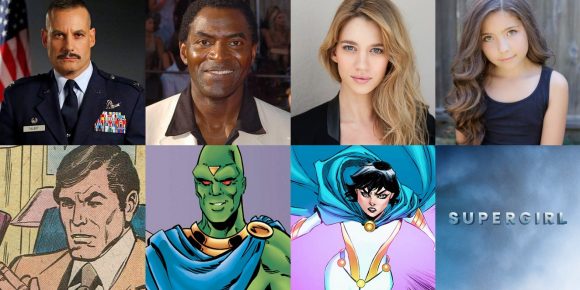 ———————————————————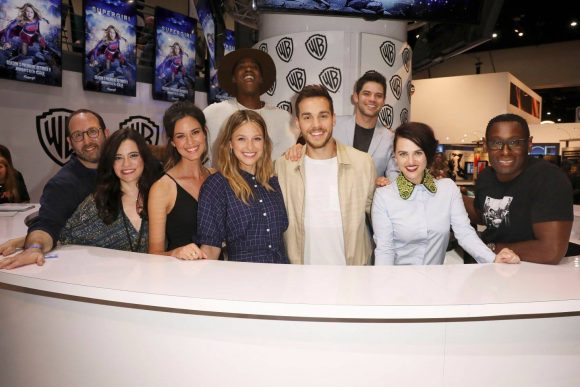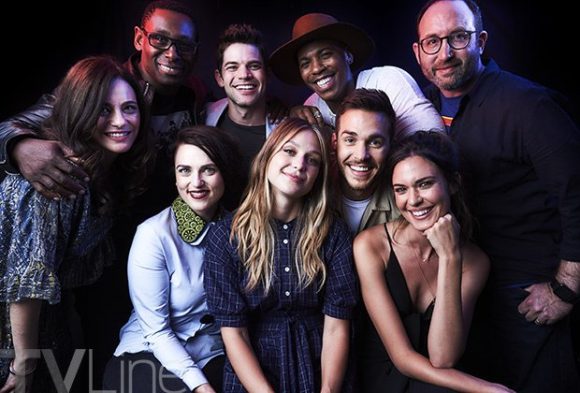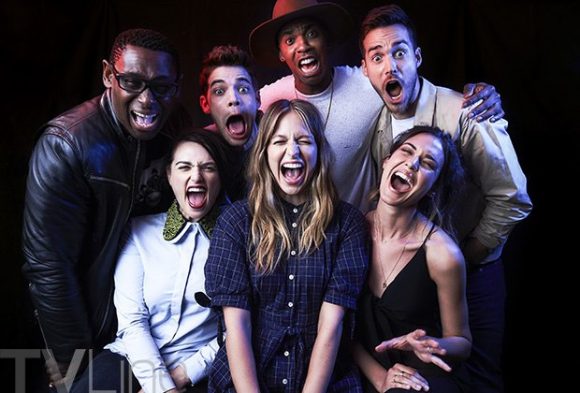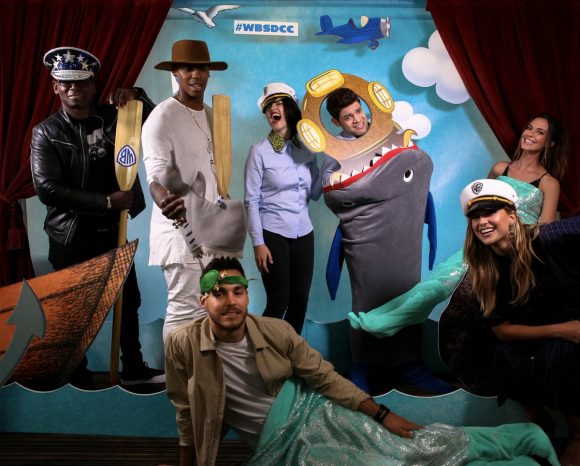 Able to sign many autographs in a single booth! It's the cast of #DCTV's #Supergirl at #DCSDCC! pic.twitter.com/yorRrCxFBA

— DC (@DCComics) 22 juillet 2017
Débarasser National City de la reine Rhea et de l'armée daxamite a été une grande victoire pour Supergirl, mais cela lui a coûté beaucoup, Kara ayant été obligée de sacrifier sa relation naissante avec Mon-El. Quand le show revient avec de nouvelles aventures survitaminées à l'automne sur The CW, Kara et l'équipe se heurteront à une nouvelle menace sous la forme du Planéticide DC Comics, Reign.
———————————————————
La série Supergirl revient le 9 octobre 2017 sur la chaîne The CW, avec Melissa Benoist (Kara Danvers/Supergirl), Chyler Leigh (Alex Danvers), Jeremy Jordan (Winslow 'Winn' Schott), Mehcad Brooks (James 'Jimmy' Olsen/Guardian), David Harewood (Hank Henshaw/Martian Manhunter), Chris Wood (Mon-El), Katie McGrath (Lena Luthor) et Odette Annable (Reign).