The Flash sans The Flash… Combien de temps les scénaristes vont-ils tenir ? Pas longtemps si l'on en croit la bande annonce de la saison 4 ! Il faut dire que Central City sera menacée de toutes parts. Neil Sandilands (The 100) incarnera le grand méchant de la saison, Clifford Devoe, alias The Thinker. Nous assisterons ainsi à une bataille entre l'homme et le cerveau le plus rapide du monde. Véritable génie, Devoe a conçu un plan complexe pour réparer tout ce qu'il juge mauvais dans l'humanité.
Kim Engelbrecht (Dominion) assistera The Thinker dans le rôle de The Mechanic. Comme son alias l'indique, elle est ingénieure et fabrique des gadgets pour Devoe. Elle mettra tout en œuvre pour qu'il puisse accomplir son plan. Enfin, Danny Trejo (Machete) a été choisi pour jouer The Breacher. Ce chasseur de primes de la Terre-19 est le très impressionnant papa de la chasseuse de primes interdimensionnelle Gypsy. Sa mission est d'empêcher tout voyageur interdimensionnel de menacer sa planète… et sa fille !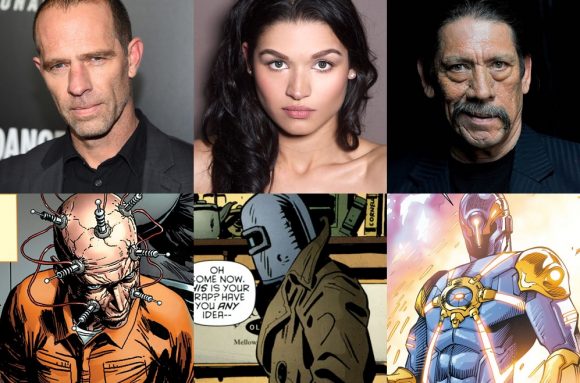 ———————————————————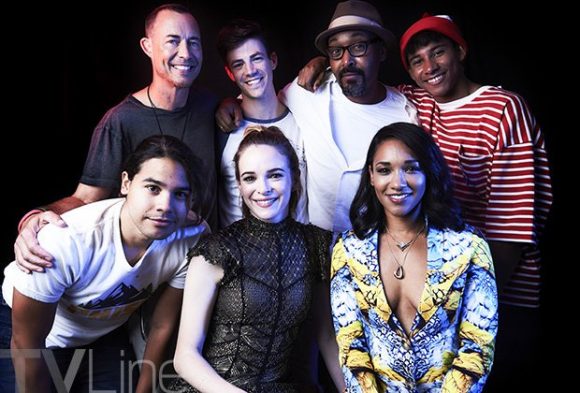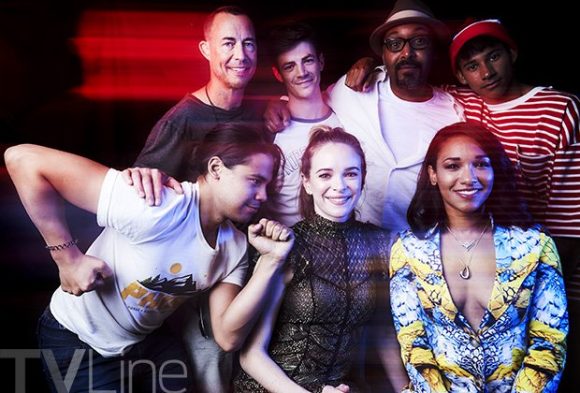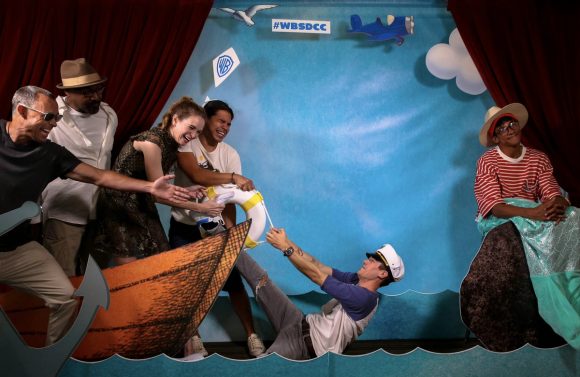 All the way from Central City, it's the cast of #TheFlash at the Warner Bros. booth! #DCSDCC pic.twitter.com/jQtkL3yDYz

— DC (@DCComics) 22 juillet 2017
Faire la course avec un vestige temporel maléfique de vous-même est quelque chose que personne ne devrait jamais avoir à faire, mais c'est exactement ce qui est arrivé à Barry Allen (alias The Flash) alors qu'il se battait pour sauver la vie de sa fiancée Iris West du dieu de la vitesse connu sous le nom de Savitar. La victoire de Barry a été de courte durée, quand une force véloce déséquilibrée a commencé à faire des ravages à Central City, forçant Barry à se sacrifier pour le bien commun. Avec l'Homme le Plus du Monde piégé à l'intérieur d'une énergie extra-dimensionnelle et des dangers inconnus tapis dans l'ombre, il reviendra à la Team Flash de libérer Barry de son enfer personnel.
——————————————————–
La série The Flash revient le 10 octobre 2017 sur la chaîne The CW, avec Grant Gustin (Barry Allen/The Flash), Candice Patton (Iris West), Carlos Valdes (Cisco Ramon/Vibe), Danielle Panabaker (Caitlin Snow/Killer Frost), Jesse L. Martin (Joe West), Keiynan Lonsdale (Wally West/Kid Flash), Tom Cavanagh (Harrison Wells) et Tom Felton (Julian Alpert).