20th Century Fox toujours au top quand il s'agit de proposer une campagne de marketing viral ! Le site du Sentinel Services, l'organisation gouvernementale au cœur de la série The Gifted, vient d'ouvrir ses portes (« Sentinel Services est une agence du département de la Défense des États-Unis responsable de la protection de la nation contre les menaces mutantes. »). Chaque visiteur est invité à tester son patrimoine génétique, afin de déterminer s'il est porteur du gène X. D'après leurs chiffres, 0.1% de la population est mutante, soit 7.5 millions de personnes dans le monde ! Tout est beau, tout est rose sur ce vrai-faux site institutionnel… Mais que deviennent les personnes dont la mutanité est confirmée ? Pour apprendre la vérité, il suffit de cliquer – plusieurs fois – sur 'Get Tested'. Le site, piraté, lance alors une vidéo de Blink, Eclipse, Polaris ou Thunderbird !
The Gifted raconte l'histoire d'un couple de banlieue dont les vies ordinaires sont ébranlées par la découverte soudaine que leurs enfants possèdent des pouvoirs mutants. Reed et Caitlin Strucker sont des parents typiques de la classe moyenne qui gèrent les réalités d'une famille. Cependant, quand leurs enfants adolescents, Lauren et Andy, sont impliqués dans un incident au lycée qui révèle qu'ils sont mutants, Reed et Caitlin font tout leur possible pour protéger leurs enfants. Forcés de prendre la fuite, les Strucker doivent laisser derrière eux leur ancienne vie pour fuir une agence gouvernementale implacable qui traque les mutants, le Sentinel Services [lire le synopsis complet].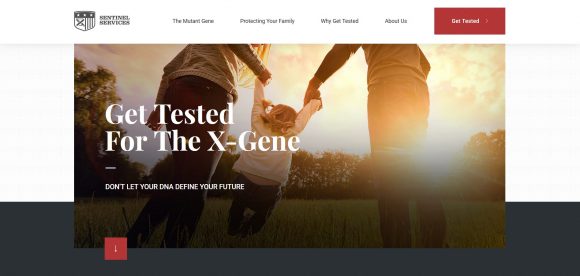 —————————————————–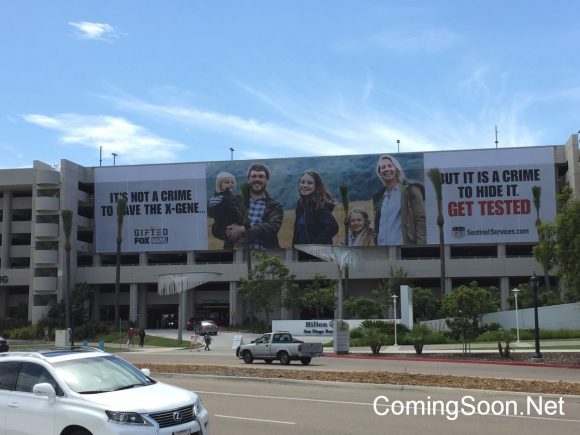 La série The Gifted sera diffusée à partir du 2 octobre 2017 sur la chaîne FOX, avec Stephen Moyer (Reed Strucker), Amy Acker (Caitlin Strucker), Natalie Alyn Lind (Lauren), Percy Hynes White (Andy), Blair Redford (John Proudstar/Thunderbird), Sean Teale (Marcos Diaz/Eclipse), Jamie Chung (Clarice Fong/Blink), Emma Dumont (Lorna Dane/Polaris) et Coby Bell (Jace Turner).