Comme on pouvait s'y attendre, Jon Bernthal s'est invité au début du panel The Defenders… car il fait partie du casting de la série ! L'interprète de Frank Castle, toujours aussi passionné par son rôle, est venu présenter les premières images de The Punisher. Un montage de plusieurs scènes qui s'ouvre sur un flashback. Frank Castle joue de la guitare pour sa fille. Il ne parle pas. Retour au présent avec trois missions mortelles. Une course poursuite entre le van de Castle et deux motards (Alabama). Un tir de sniper à très longue distance (Juarez). Et une exécution dans les toilettes d'un aéroport (New York). Rendez-vous dans quelques semaines pour la première bande annonce !
Après le meurtre de sa famille, Frank Castle est à la fois hanté et chassé. Dans le monde criminel, il devient connu sous le nom de The Punisher.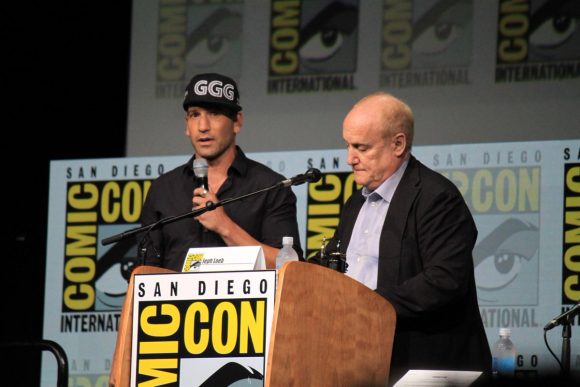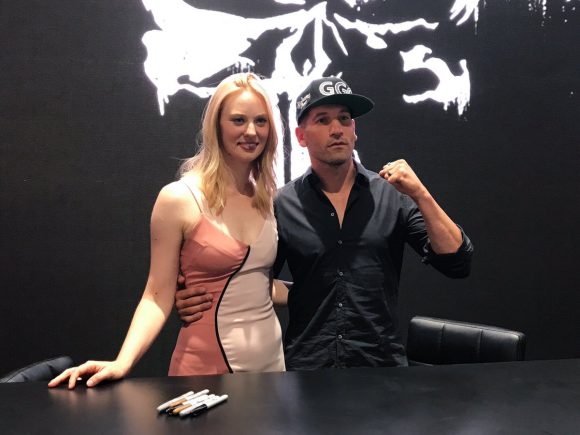 La série The Punisher sera mise en ligne en 2017 sur Netflix (VF et VOST), avec Jon Bernthal (Frank Castle/The Punisher), Ben Barnes (Billy Russo), Ebon Moss-Bachrach (Micro), Amber Rose Revah (Dinah Madani), Daniel Webber (Lewis Walcott), Jason R. Moore (Curtis Hoyle), Paul Schulze (Rawlins), Jaime Ray Newman (Sarah Lieberman) et Michael Nathanson (Sam Stein).