Ce rouge flamboyant, ce bleu lumineux, ce jaune crépusculaire… Cela ne vous rappelle pas quelque chose ? Ce sont les couleurs de la campagne promotionnelle de Wonder Woman ! Les trois posters-personnages de Professor Marston & the Wonder Women mettent donc en scène William Moulton Marston (Luke Evans) et les deux femmes de sa vie, Elizabeth Marston (Rebecca Hall) et Olive Byrne (Bella Heathcote)…
L'incroyable histoire vraie de ce qui a inspiré le Dr William Moulton Marston, psychologue de Harvard, pour créer l'iconique personnage de Wonder Woman dans les années 1940. Alors que la super-héroïne féministe de Marston était critiquée par les censeurs pour sa 'perversité sexuelle', il gardait un secret qui aurait pu le détruire. Les muses de Marston pour le personnage de Wonder Woman étaient sa femme Elizabeth Marston et leur amante Olive Byrne, deux femmes qui ont défié les conventions : travailler avec Marston sur la recherche comportementale humaine – tout en construisant avec lui une vie cachée qui rivalisait avec les plus grandes doubles vies super-héroïques.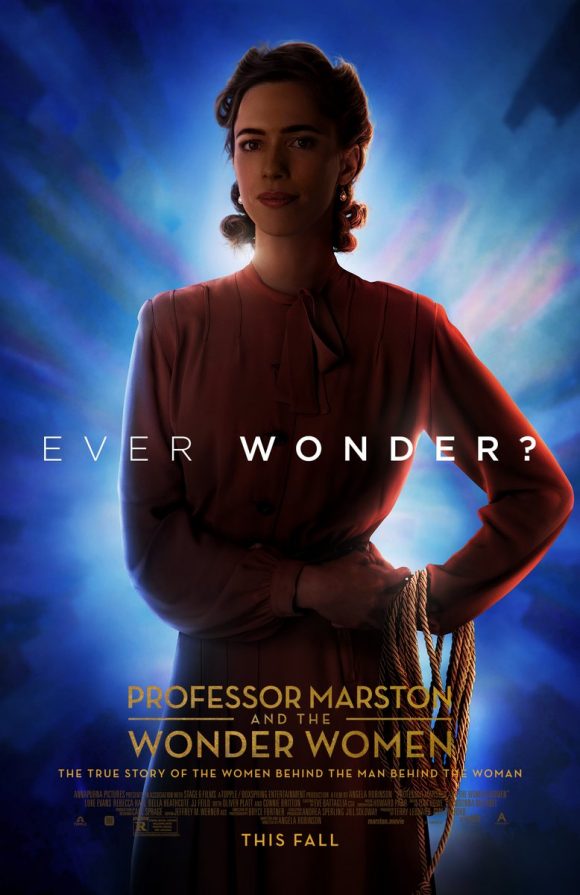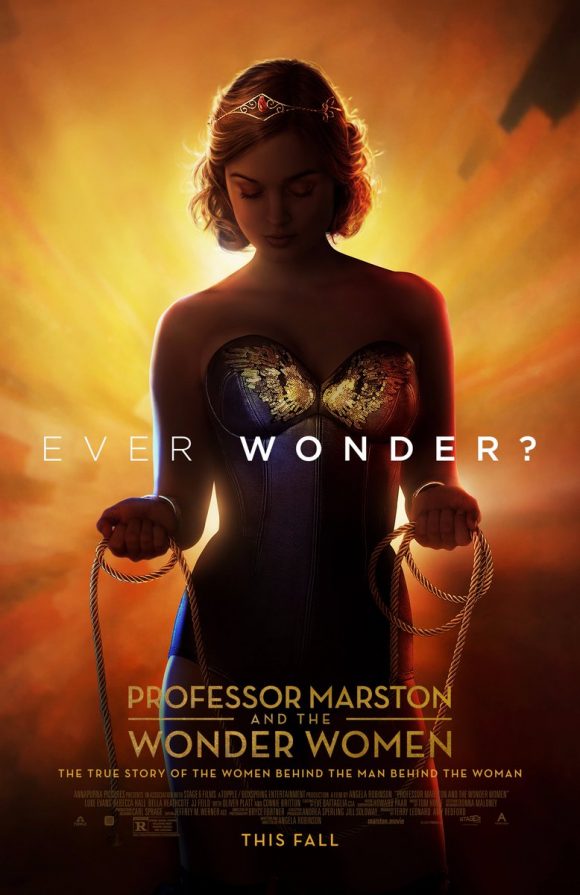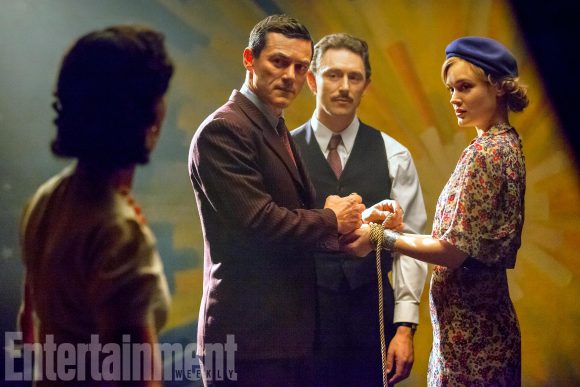 Professor Marston & the Wonder Women est réalisé par Angela Robinson et sort aux États-Unis le 13 octobre 2017, avec Luke Evans (Dr William Moulton Marston), Rebecca Hall (Elizabeth Marston), Bella Heathcote (Olive Byrne), Connie Britton (Josette Frank) et Oliver Platt (M.C. Gaines).