Pas de repos pour Oliver Queen ! Dans le premier épisode de la saison 6 d'Arrow, intitulé 'Fallout' (12 octobre), notre héros devra faire face aux conséquences de l'explosion de Lian Yu, tisser des liens avec William, arbitrer le combat Black Siren vs. Black Canary et… fermer les yeux sur le fait que son fils possède un sac à dos The Flash. Traître !
Arrow – Saison 6 – Episode 1 – 'Fallout' : Après un violent naufrage, le milliardaire playboy Oliver Queen a disparu et a été présumé mort pendant cinq ans avant d'être retrouvé vivant sur une île isolée de la mer de Chine du Nord. Il est retourné chez lui à Star City, avec la ferme intention de corriger les torts causés par sa famille et de lutter contre l'injustice. En tant que Green Arrow, il protège la ville avec l'aide de l'ancien soldat John Diggle, de l'experte en science informatique Felicity Smoak, de sa justicière de sœur Thea Queen, du maire-adjoint Quentin Lance, du brillant inventeur Curtis Holt, et de ses nouvelles recrues, le héros des rues Rene Ramirez et la méta-humaine Dinah Drake. Oliver a finalement solidifié et renforcé son équipe de lutte contre le crime, jusqu'au moment où elle se retrouve menacée quand des ennemis inattendus surgis de son passé reviennent à Star City, forçant Oliver à repenser ses relations avec chaque membre de sa 'famille'.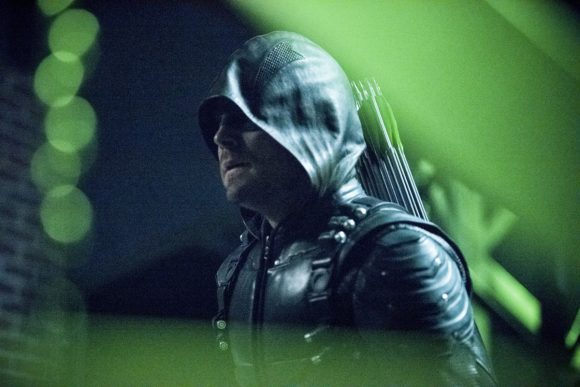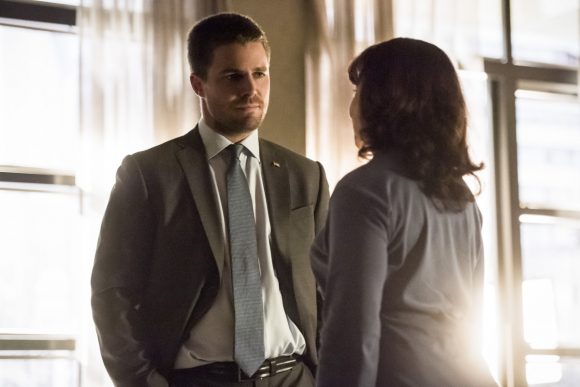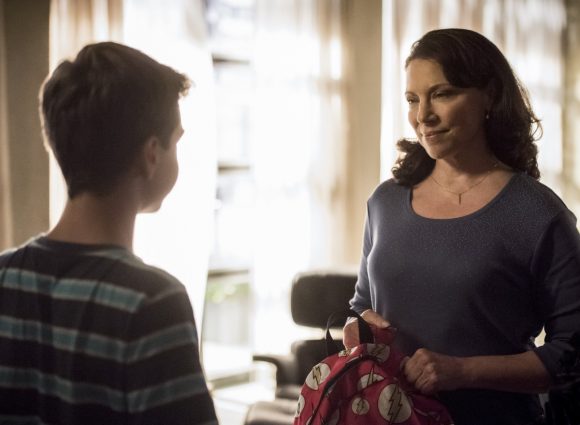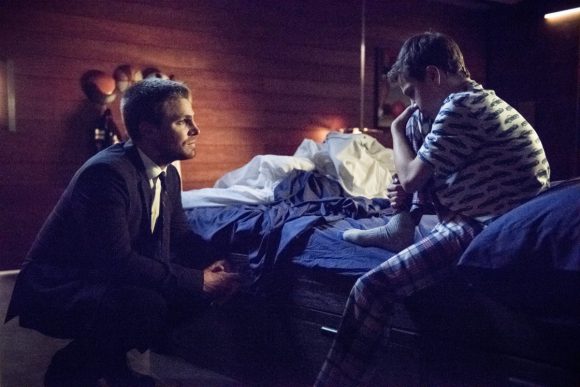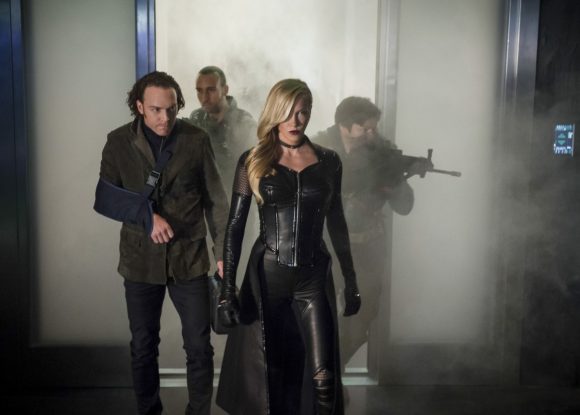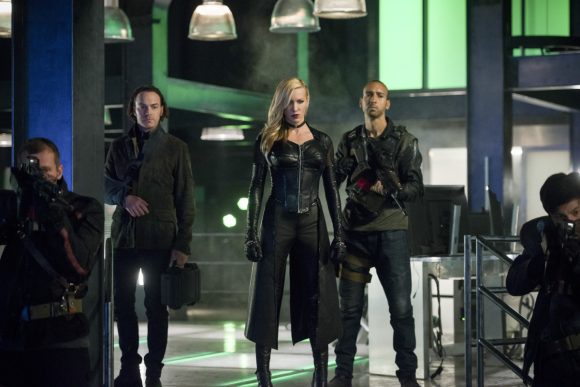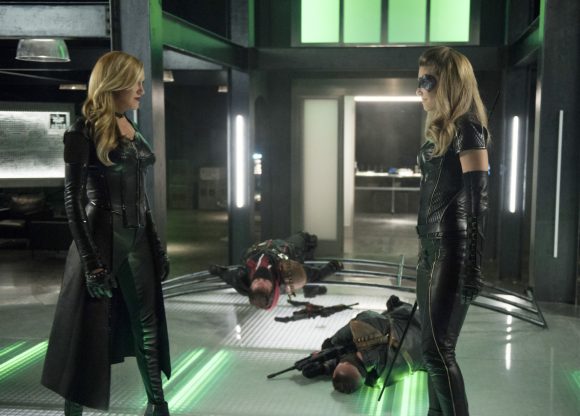 ————————————————————–
https://www.youtube.com/watch?v=0wNbJevJpg8
La série Arrow revient le 12 octobre 2017 sur la chaîne The CW, avec Stephen Amell (Oliver Queen/Green Arrow), Emily Bett Rickards (Felicity Smoak), David Ramsey (John Diggle/Spartan), Willa Holland (Thea Queen/Speedy), Paul Blackthorne (Quentin Lance), Echo Kellum (Curtis Holt/Mister Terrific), Rick Gonzalez (Rene Ramirez/Wild Dog), Juliana Harkavy (Dinah Drake/Black Canary) et Katie Cassidy (Laurel Lance/Black Siren).