Bienvenue sur la Terre-X ! Saluons le réalisme de ce crossover, qui n'hésite pas utiliser les symboles du nazisme pour bien faire comprendre l'ampleur de la menace. Ce n'est pas toujours le cas dans les œuvres super-héroïques (cf. Captain America : First Avenger). Dans les deux premiers épisodes de 'Crisis on Earth-X', on dénombrait pas moins de 31 personnages déjà connus du public. C'est complètement fou… et digne d'Avengers : Infinity War ! Oliver Queen forme-t-il un plus beau couple avec Overwatch ou Overgirl ? Qu'avez-vous pensé de cette troisième partie ? A vos claviers !
The Flash – Saison 4 – Episode 8 – 'Crisis on Earth-X, Part 3' : Le mariage de Barry et Iris rassemble les membres de la bande, mais les choses tournent mal quand les méchants de la Terre-X attaquent la cérémonie. Tous les super-héros font équipe avec l'aide de leurs super-amis, comme Citizen Cold, The Ray, Felicity Smoak, Iris West et Alex Danvers, pour affronter leur plus grande menace à ce jour. Les héros les plus puissants de la Terre – Green Arrow, Supergirl, The Flash et White Canary – mènent leurs équipes au combat pour sauver le monde.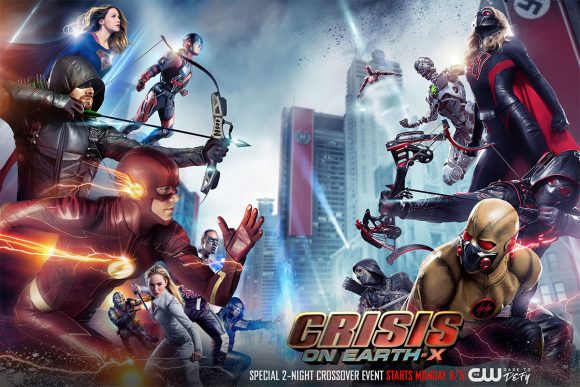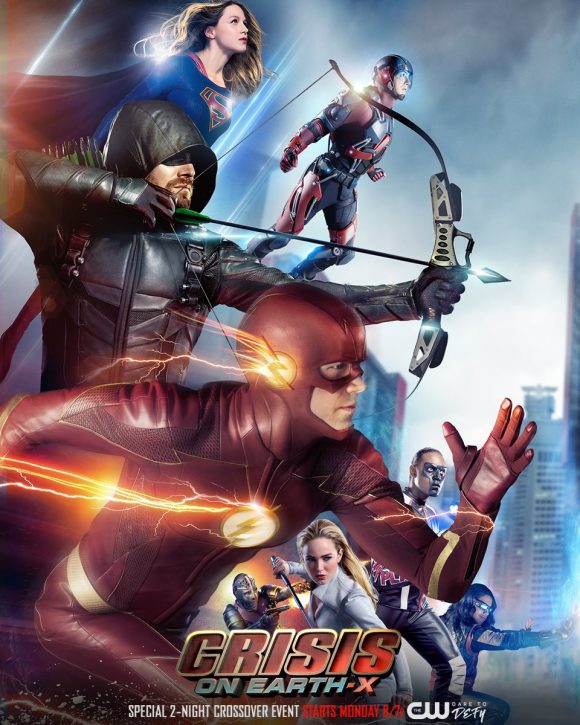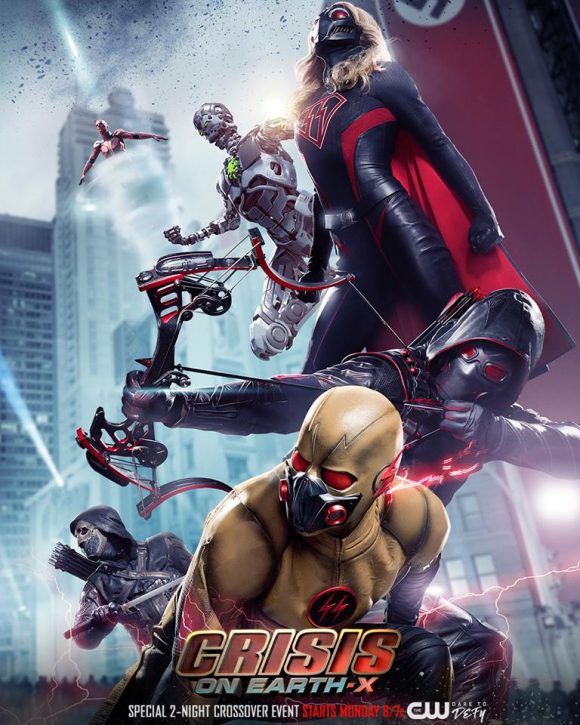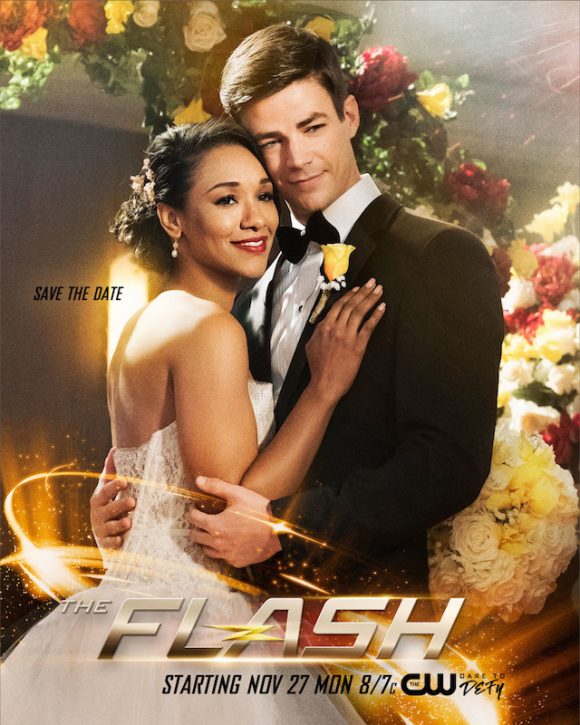 ————————————————–
Audience US : Vive l'effet crossover (ou pas) ! Hier soir, l'épisode 'Crisis on Earth-X, Part 3' a été suivi par 2.82 millions de téléspectateurs (contre 2.20 millions la semaine dernière), avec un taux de 1% (en hausse de 0.2 point). Ce n'est donc 'que' la deuxième meilleure audience de la saison, derrière le season premiere (2.84 millions ; 1.1%). L'année dernière, le crossover 'Invasion !' réunissait 4.15 millions de téléspectateurs, avec un taux de 1.5%. La chute est donc importante. Pour rappel, hier : Supergirl (2.71 millions ; 0.9%) et Arrow (2.52 millions ; 0.9%) [chiffres définitifs].
————————————————–
The Flash – Saison 4 – Episode 9 – 'Don't Run' : Amunet kidnappe Caitlin et lui met des menottes méta-inhibitrices pour l'empêcher de se transformer en Killer Frost. Amunet explique à Caitlin qu'elle a besoin d'elle pour accomplir une tâche médicale délicate et si elle échoue, Amunet la tuera. Pendant ce temps, The Thinker piège The Flash dans une prison à l'épreuve des speedsters. L'horloge tourne, l'équipe n'a ni le temps ni les ressources pour pister Caitlin et Barry. Iris est donc obligée de choisir qui sauver.
La série The Flash est diffusée chaque mardi sur la chaîne The CW, avec Grant Gustin (Barry Allen/The Flash), Candice Patton (Iris West), Carlos Valdes (Cisco Ramon/Vibe), Danielle Panabaker (Caitlin Snow/Killer Frost), Keiynan Lonsdale (Wally West/Kid Flash), Jesse L. Martin (Joe West), Tom Cavanagh (Harrison Wells) et Neil Sandilands (Clifford Devoe/The Thinker).