#Spoilers Crisis on Earth-X# Je n'ai rien contre Olicity, mais sérieusement… Pirater le 'mariage' de Barry Allen et Iris West ? Quel manque de respect ! Quel manque de savoir-vivre ! C'était LEUR moment. Même Clifford DeVoe est plus respectueux que Felicity Smoak (« Tu vas vraiment les laisser se marier ? / Qu'est-ce que la connaissance sans amour ? »). Avec tout ça, Barry n'a pas clairement dit « Je le veux. » à Iris. Cela semblait pourtant très important, dixit la mystérieuse serveuse qui lui a parlé juste avant la cérémonie (sa future petite-fille, Jenni Ognats ?)…
The Flash – Saison 4 – Episode 9 – 'Don't Run' : Amunet kidnappe Caitlin et lui met des menottes méta-inhibitrices pour l'empêcher de se transformer en Killer Frost. Amunet explique à Caitlin qu'elle a besoin d'elle pour accomplir une tâche médicale délicate et si elle échoue, Amunet la tuera. Pendant ce temps, The Thinker piège The Flash dans une prison à l'épreuve des speedsters. L'horloge tourne, l'équipe n'a ni le temps ni les ressources pour pister Caitlin et Barry. Iris est donc obligée de choisir qui sauver.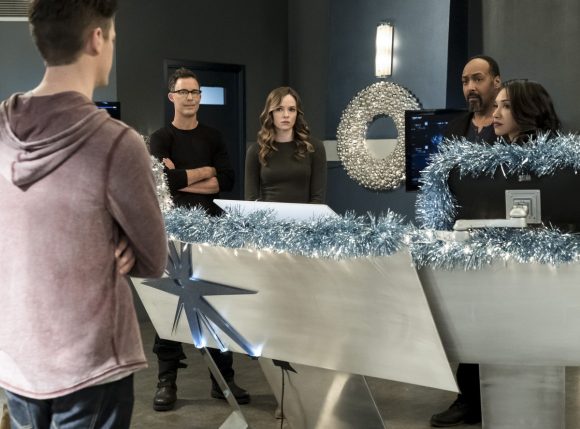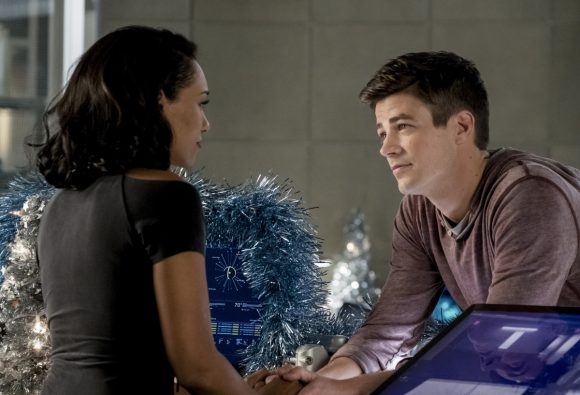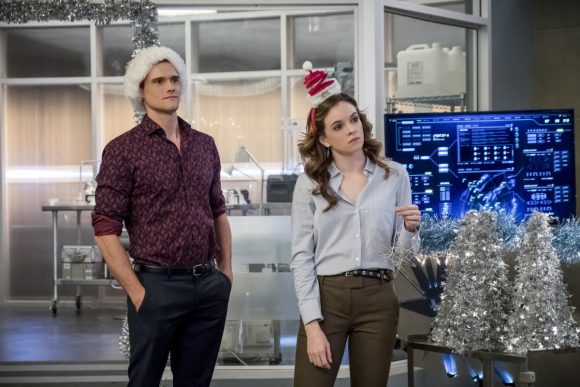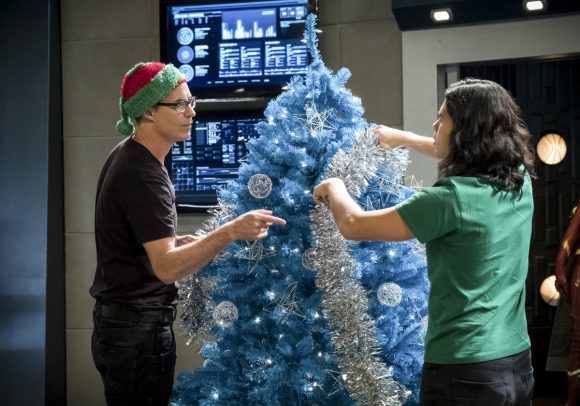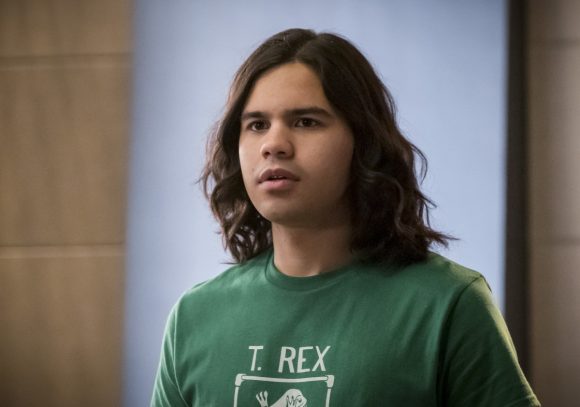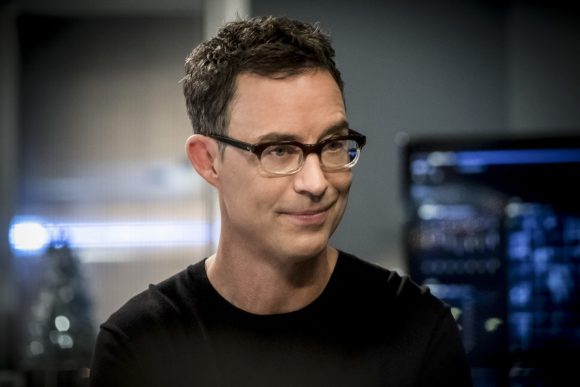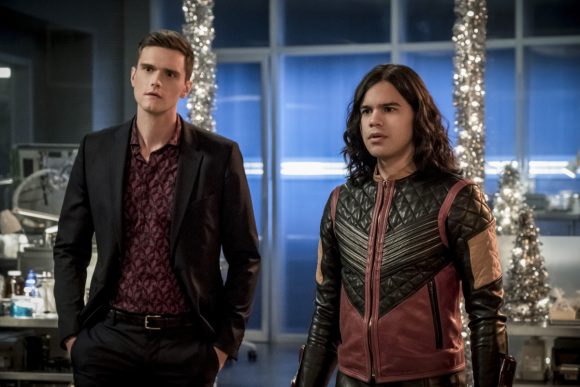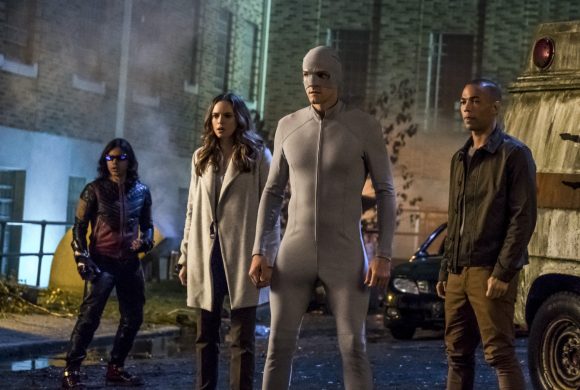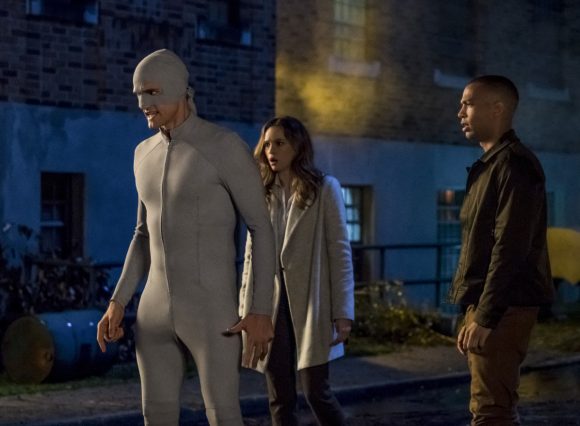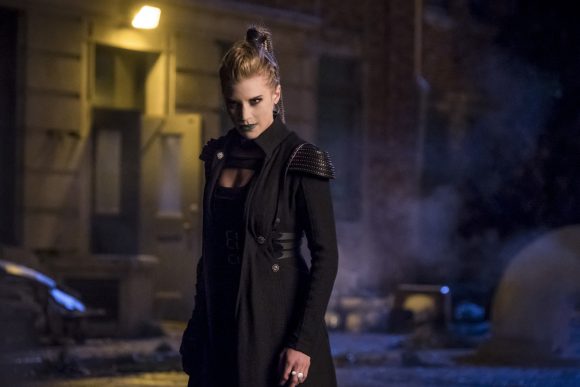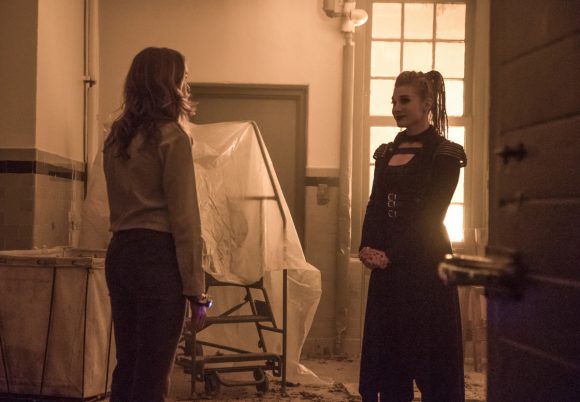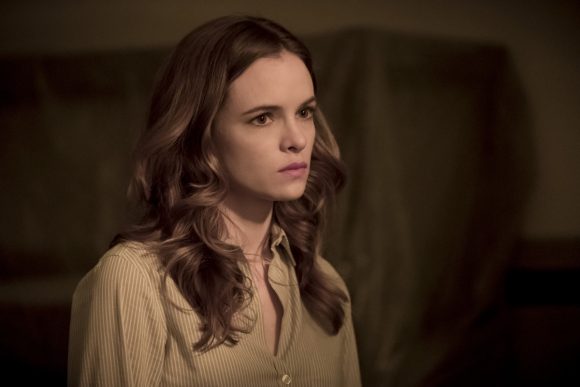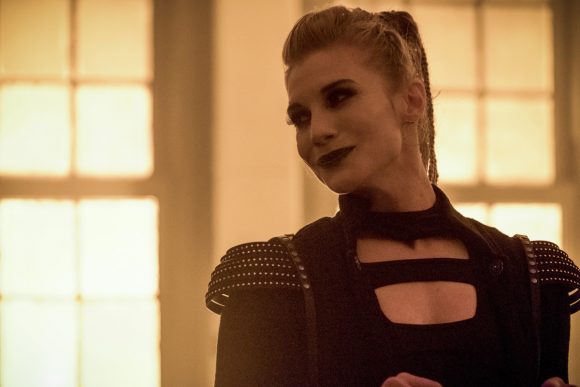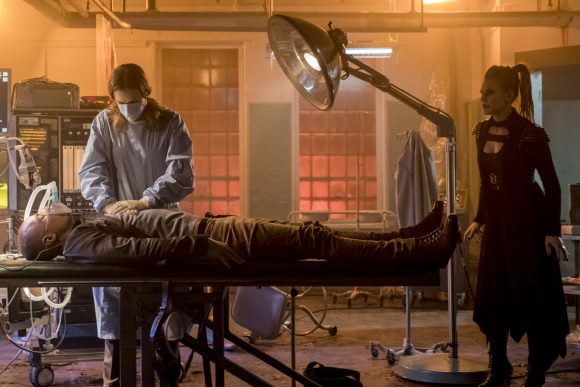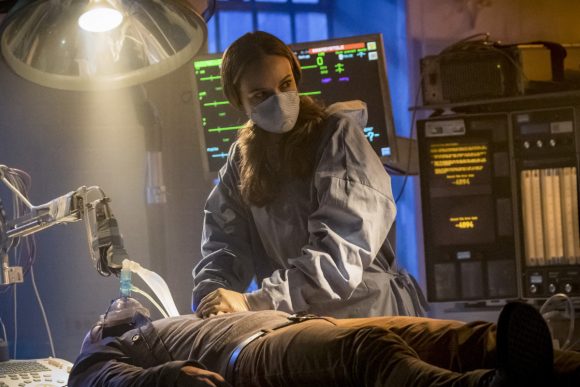 La série The Flash est diffusée chaque mardi sur la chaîne The CW, avec Grant Gustin (Barry Allen/The Flash), Candice Patton (Iris West), Carlos Valdes (Cisco Ramon/Vibe), Danielle Panabaker (Caitlin Snow/Killer Frost), Keiynan Lonsdale (Wally West/Kid Flash), Jesse L. Martin (Joe West), Tom Cavanagh (Harrison Wells) et Neil Sandilands (Clifford DeVoe/The Thinker).