Petite mise à jour du calendrier des séries Marvel et DC Comics… Krypton sera lancée sur la chaîne Syfy le mercredi 21 mars 2018 ! Cela tombe plutôt bien, puisqu'il s'agit du seul jour de la semaine où il n'y a pas de show super-héroïque. Ci-dessous, Ian McElhinney – Ser Barristan Selmy dans Game of Thrones – porte les couleurs de Superman. Val-El n'est autre que l'arrière-arrière-grand-père de l'Homme d'Acier…
Deux générations avant la destruction de la planète natale de Superman, Krypton suit Seg-El, le grand-père du légendaire Homme d'Acier – dont la Maison El a été ostracisée et couverte de honte. Alors que la confusion règne à la tête de Krypton, Seg-El rencontre le voyageur temporel terrien Adam Strange qui l'avertit que le temps est compté pour sauver son monde bien-aimé du chaos. Se battant pour racheter l'honneur de sa famille et protéger ceux qu'il aime, Seg fait également face à un conflit de vie ou de mort – sauver sa planète natale ou la laisser être détruite afin d'assurer la destinée de son futur petit-fils.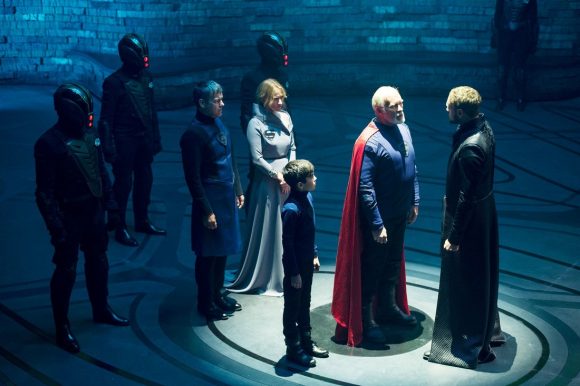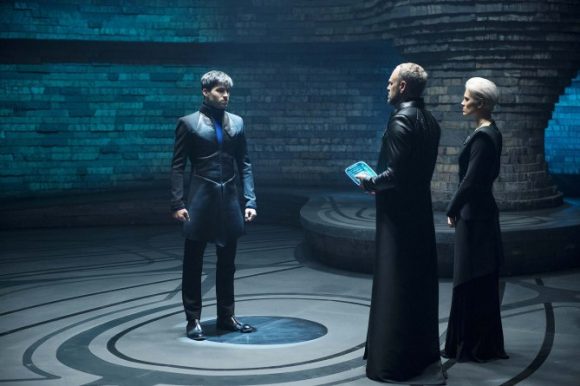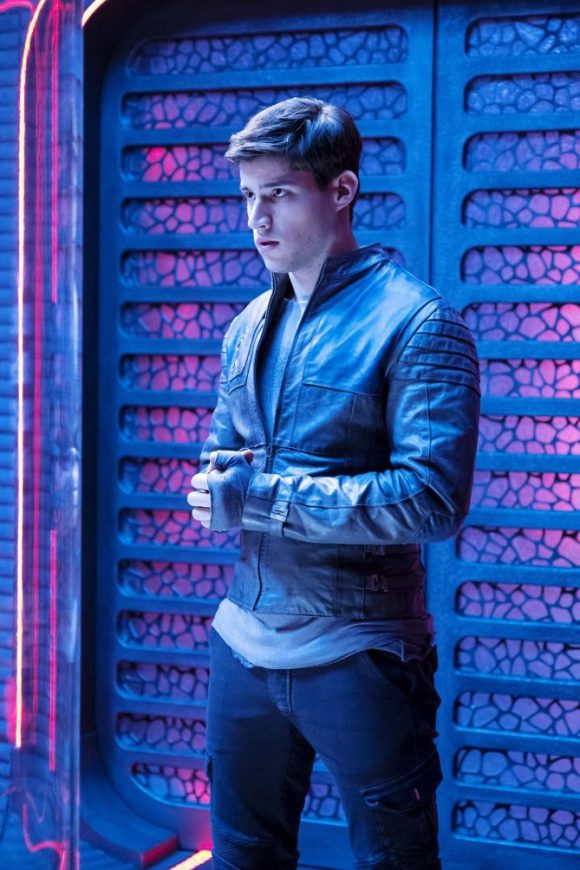 Before #Superman came to Earth, #Krypton forged its own legends.

From the writer of #ManofSteel & #TheDarkKnight, witness the beginning, 3.21 on @SYFY. pic.twitter.com/kYZsfr3N3c

— Krypton (@KryptonSYFY) 28 décembre 2017
La série Krypton sera diffusée à partir du 21 mars 2018 sur la chaîne Syfy, avec Cameron Cuffe (Seg-El), Georgina Campbell (Lyta Zod), Ian McElhinney (Val-El), Elliot Cowan (Daron Vex), Ann Ogbomo (Primus Alura Zod), Rasmus Hardiker (Kem), Wallis Day (Nyssa Vex) et Aaron Pierre (Dev-Em).