Il y a donc quelqu'un au-dessus de Tobias Whale… Dans les comics, Lady Eve appartient à une organisation secrète connue sous le nom du Culte Kobra. Son objectif ? Un grand classique : la domination mondiale ! Ce sont les ennemis de prédilection de la série Batman and the Outsiders. Lady Eve n'a pas de super-pouvoir, mais un costume serpentin, comme de nombreux super-vilains Marvel/DC Comics. Maintenant que j'y pense, le maire de Freeland brille par son absence. Sans doute a-t-il déjà été retourné par Lady Eve !
Black Lightning – Saison 1 – Episode 4 – 'Black Jesus' : Black Lightning est recruté pour manifester contre le gang The 100. Anissa enquête sur la nouvelle drogue qui inonde les rues. Pendant ce temps, des visages familiers commencent à réapparaître.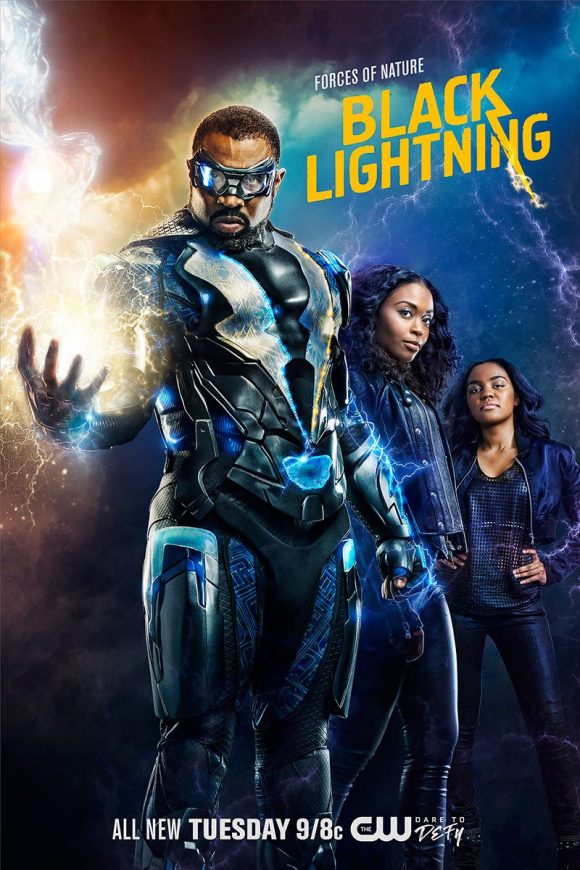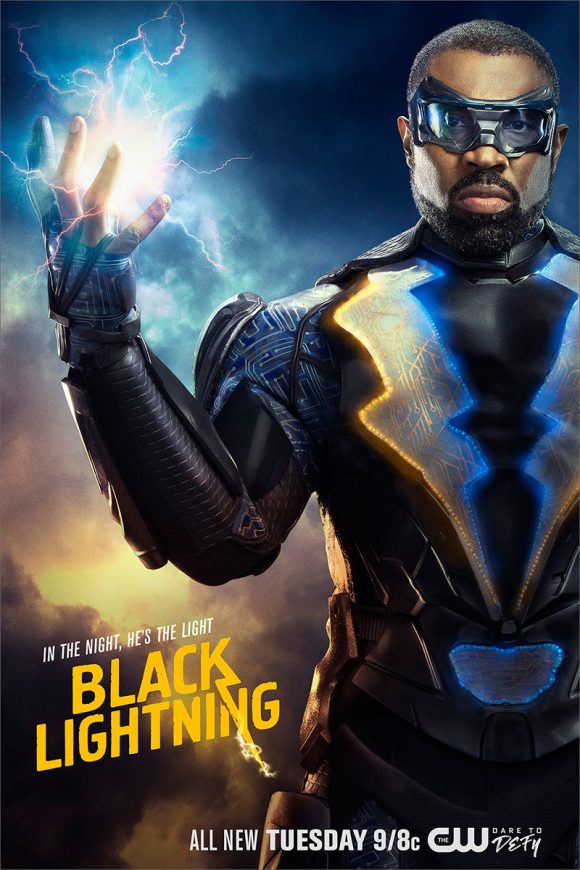 ————————————————–
Audience US : Petite baisse de régime pour Black Lightning… Hier soir, l'épisode 'Black Jesus' a rassemblé 1.88 million de téléspectateurs (contre 2.21 millions la semaine dernière). Il s'agit donc de la plus mauvaise audience de la série (ancien record : 1.94 million). Sur la cible des 18-49 ans, cela se répercute logiquement, avec un taux de 0.6% (en baisse de 0.2 point) [chiffres définitifs] !
————————————————–
Black Lightning – Saison 1 – Episode 5 – 'Aches and Pains' : Un appel téléphonique inattendu réveille chez Jefferson le besoin depuis longtemps enfoui d'enquêter sur le meurtre de son père. Pendant ce temps, Anissa se débat avec le fait que ses actions ont des conséquences désastreuses. Enfin, Jennifer apprend l'importance de contrôler son tempérament – dans toutes les situations.
La série Black Lightning est diffusée chaque mardi sur la chaîne The CW, avec Cress Williams (Jefferson Pierce/Black Lightning), Christine Adams (Lynn Pierce), Nafessa Williams (Anissa Pierce/Thunder), China Anne McClain (Jennifer Pierce/Lightning), James Remar (Peter Gambi), Damon Gupton (Inspecteur Henderson) et Chantal Thuy (Grace Choi).