Il y a une 'nouvelle' super-héroïne à Central City ! Et je ne parle pas d'Izzy Bowin et de son violon, alias The Fiddler (Miranda MacDougall), qui apparaîtra dans la série la semaine prochaine… La super-héroïne en question – dont vous trouverez un premier aperçu en fin d'article – n'a pas encore d'alias officiel. (Des idées ?) Nous avons rendez-vous avec elle le 13 mars !
The Flash – Saison 4 – Episode 14 – 'Subject 9' : Barry rencontre une femme puissante dont les capacités pourraient l'aider dans sa bataille contre DeVoe. Pendant ce temps, après avoir appris que DeVoe cible tous ceux qui étaient dans le bus, Ralph décide qu'il ne veut plus être un héros, sa seule préoccupation étant de rester en vie. Harry propose d'aider Joe.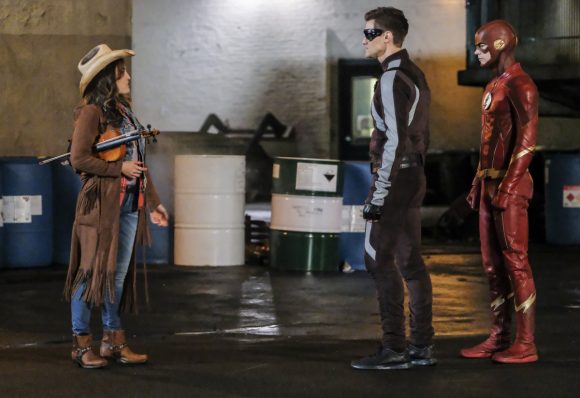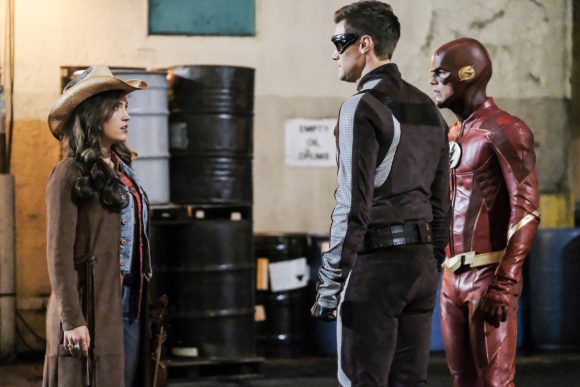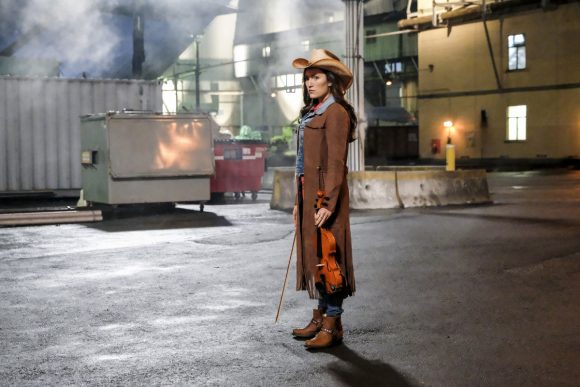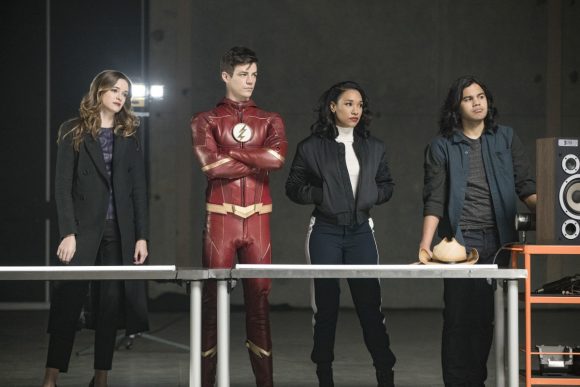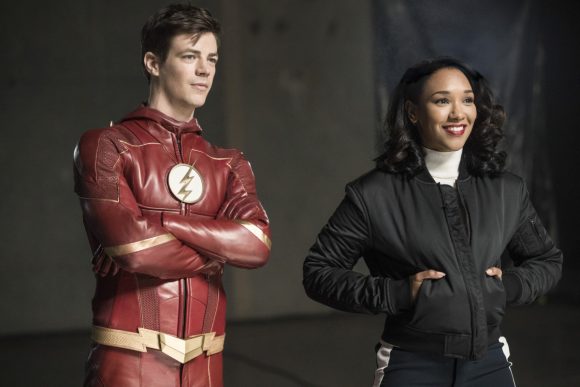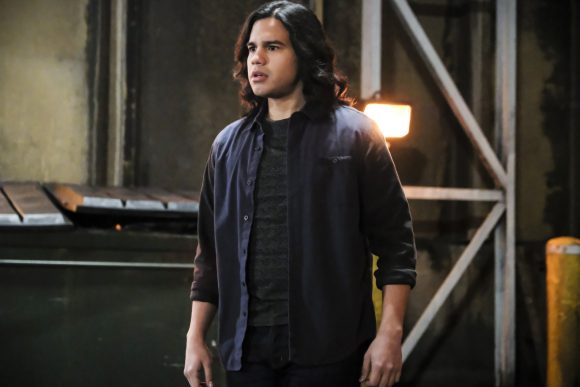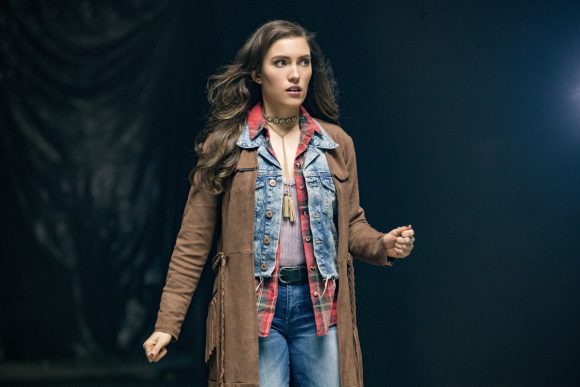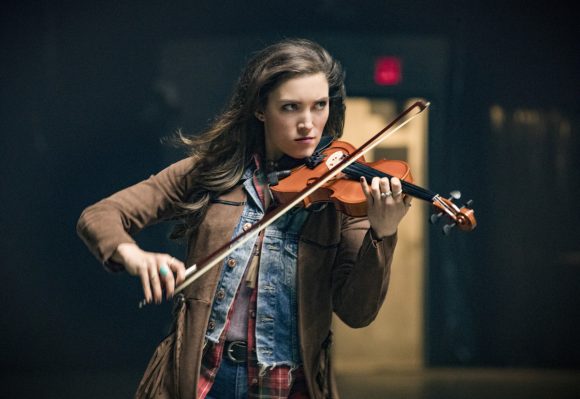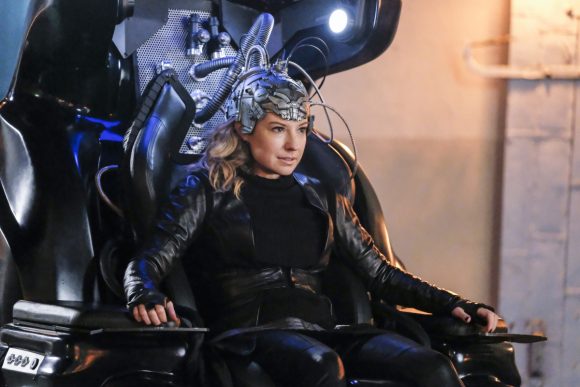 —————————————————–
The Flash – Saison 4 – Episode 16 – 'Run, Iris, Run' : La Team Flash affronte un nouveau méta du bus, Matthew, alias Melting Pot, qui a la capacité d'échanger l'ADN des gens. Lors d'un combat avec la Team Flash, Matthew transfère la super-vitesse de Barry à Iris. Maintenant, avec une nouvelle menace qui se déchaîne sur Central City, Barry doit agir en tant que chef d'équipe tandis qu'Iris prend le manteau de super-héros speedster afin de vaincre leur nouvel ennemi.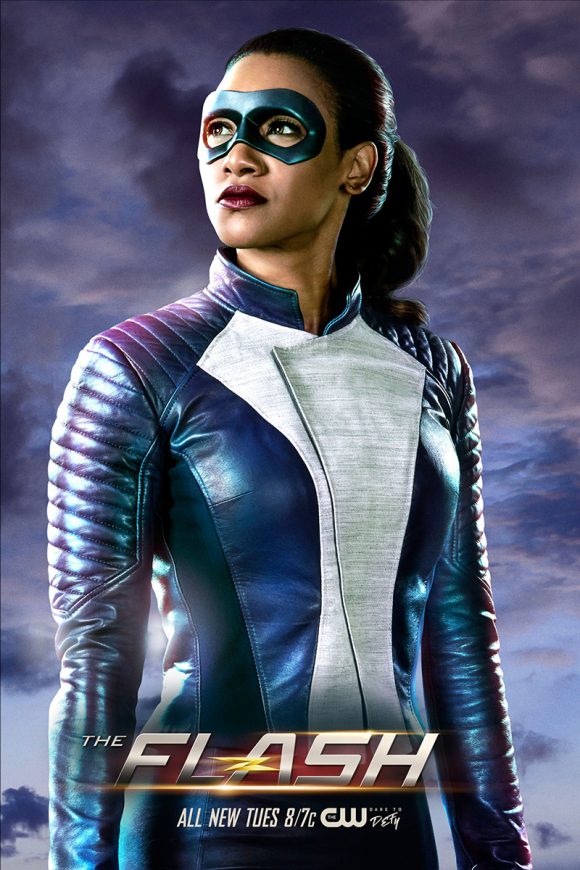 La série The Flash revient le 27 février 2018 sur la chaîne The CW, avec Grant Gustin (Barry Allen/The Flash), Candice Patton (Iris West), Carlos Valdes (Cisco Ramon/Vibe), Danielle Panabaker (Caitlin Snow/Killer Frost), Jesse L. Martin (Joe West), Tom Cavanagh (Harrison Wells), Hartley Sawyer (Ralph Dibny/Elongated Man) et Neil Sandilands (Clifford DeVoe/The Thinker).