Tout d'abord, joyeuses Pâques et bon week-end prolongé à tous ! Dans la plus pure tradition Deadpool, une vidéo-test de la défunte série animée pour adultes développée par Donald et Stephen Glover a été mise en ligne par le studio Titmouse (Metalocalypse, Motorcity). Il s'agit d'une scène originale avec des dialogues du film Deadpool. De quoi remuer le couteau dans la plaie. Cette semaine, Donald Glover a posté sur Twitter le vrai-faux scénario du dernier épisode de la série. Et son frère a ajouté qu'un épisode sur Taylor Swift avait été la goutte d'eau qui a fait déborder le vase (probablement celui de Marvel Television). Depuis, les tweets en question ont été supprimés…
Après avoir miraculeusement survécu à une violente attaque bovine, un cuistot de cafétéria défiguré (Wade Wilson) se bat désormais pour réaliser son rêve ; devenir le barman le plus sexy de Mayberry, alors qu'il a complètement perdu son sens du goût. Pour retrouver les plaisirs pimentés de la vie, et aussi son convecteur temporel, Wade devra affronter des Ninjas, des Yakuza et une horde de chiens méchamment en chaleur. Au cours d'un voyage autour du monde, il va découvrir l'importance de la famille, de l'amitié et des saveurs, ainsi qu'un goût insoupçonné pour l'aventure. Il finira par remporter le prestigieux mug personnalisé de 'Meilleur Coup du Monde'.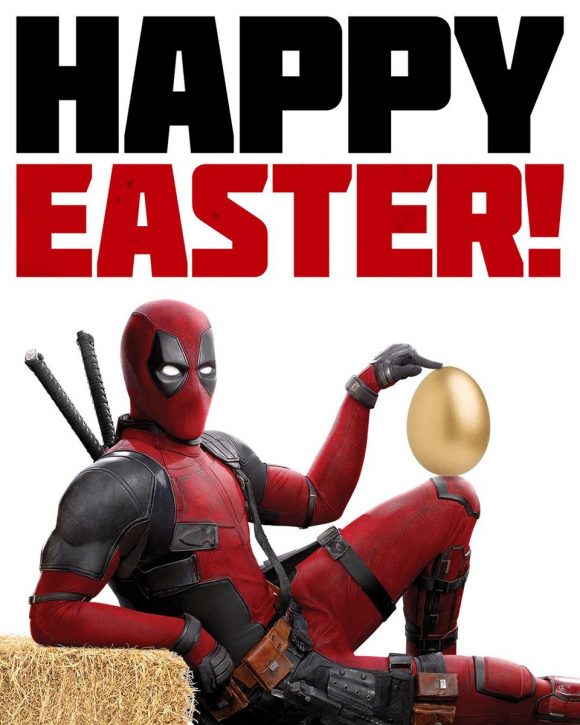 ————————————
Have you lot seen the #Deadpool animated test footage trailer?

It was posted by the animation company called Titmouse

The clip blends Ryan Reynolds' dialogue from the actual Deadpool(2016) movie

— NNESAGA👾 (@nnesaga) 30 mars 2018
Deadpool 2 est réalisé par David Leitch et sort en France le 16 mai 2018, avec Ryan Reynolds (Wade Wilson/Deadpool), Josh Brolin (Nathan Summers/Cable), Zazie Beetz (Neena Thurman/Domino), Brianna Hildebrand (Ellie Phimister/Negasonic Teenage Warhead), Stefan Kapacic (Piotr Rasputin/Colossus), Morena Baccarin (Vanessa), Jack Kesy (Black Tom Cassidy) et Leslie Uggams (Blind Al).