Journaliste hier, super-héroïne aujourd'hui… Chaque saison, Iris West cherche sa place dans The Flash. Une place qui ne se limite pas à des discussions « à coeur ouvert » dans les couloirs de S.T.A.R. Labs. Un certain équilibre semble avoir été trouvé depuis qu'elle coordonne les missions de son speedster de mari. Mais du coup, on ne l'a pas vue exercer son vrai métier depuis des lustres ! Quel personnage aimeriez-vous voir avec les pouvoirs de The Flash ('Run, Joe, Run' !) ? Qu'avez-vous pensé de cet épisode ? Savourez-le, Barry Allen revient le… 10 avril !
The Flash – Saison 4 – Episode 16 – 'Run, Iris, Run' : La Team Flash affronte un nouveau méta du bus, Matthew, alias Melting Pot, qui a la capacité d'échanger l'ADN des gens. Lors d'un combat avec la Team Flash, Matthew transfère la super-vitesse de Barry à Iris. Maintenant, avec une nouvelle menace qui se déchaîne sur Central City, Barry doit agir en tant que chef d'équipe tandis qu'Iris prend le manteau de super-héros speedster afin de vaincre leur nouvel ennemi.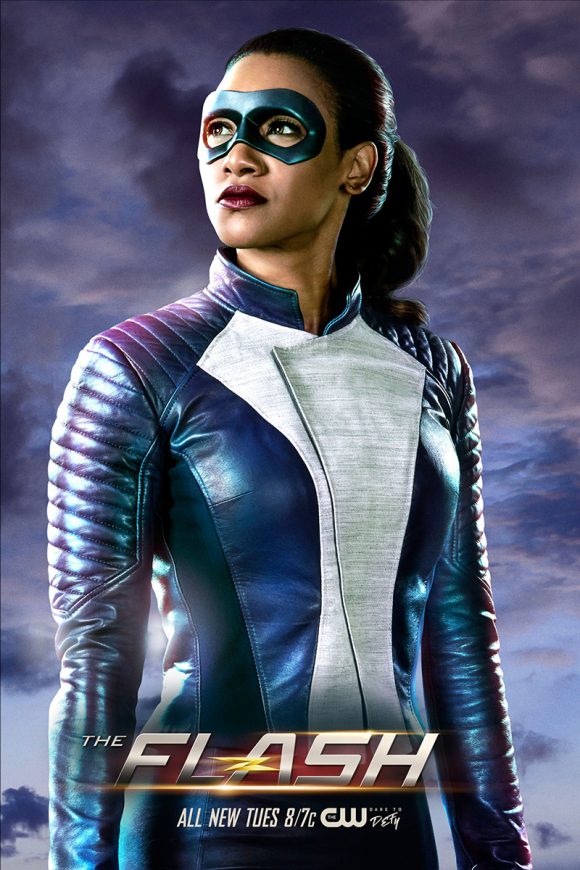 ————————————————–
Audience US : The Flash sans The Flash, cela donne… Hier soir, l'épisode 'Run, Iris, Run' a été suivi par 2.09 millions de téléspectateurs (contre 2.04 millions la semaine dernière). Ce n'est 'que' la troisième plus mauvaise audience de la série (record à battre : 1.99 million). Sur la cible des 18-49 ans, Iris West termine la soirée avec un taux de 0.7% (inchangé) [chiffres définitifs].
————————————————–
The Flash – Saison 4 – Episode 17 – 'Null and Annoyed' : Synopsis inconnu.
La série The Flash est diffusée chaque mardi sur la chaîne The CW, avec Grant Gustin (Barry Allen/The Flash), Candice Patton (Iris West), Carlos Valdes (Cisco Ramon/Vibe), Danielle Panabaker (Caitlin Snow/Killer Frost), Jesse L. Martin (Joe West), Tom Cavanagh (Harrison Wells), Hartley Sawyer (Ralph Dibny/Elongated Man) et Neil Sandilands (Clifford DeVoe/The Thinker).