Chewbacca est né 200 ans avant la bataille de Yavin… Autrement dit, si on se base sur l'espérance de vie moyenne d'un humain, ce n'est pas Chewbacca qui accompagne Han Solo, mais Han Solo qui accompagne Chewbacca. Mais d'ailleurs, puisque ce dernier ne s'exprime pas en basic, comment sait-on qu'il s'appelle Chewbacca ? Solo : A Star Wars Story se doit de répondre à cette question. Quant à la suivante, « Les posters internationaux sont-ils meilleurs que l'affiche finale ? », la réponse est déjà toute trouvée…
Montez à bord du Faucon Millenium et voyagez vers une galaxie lointaine, très lointaine dans Solo : A Star Wars Story, une toute nouvelle aventure avec le vaurien le plus aimé de la galaxie. A travers une série d'escapades audacieuses au coeur d'un monde criminel sombre et dangereux, Han Solo rencontre son futur et puissant copilote Chewbacca et croise le célèbre joueur Lando Calrissian, dans un voyage qui déterminera le destin de l'un des héros les plus improbables de la saga Star Wars.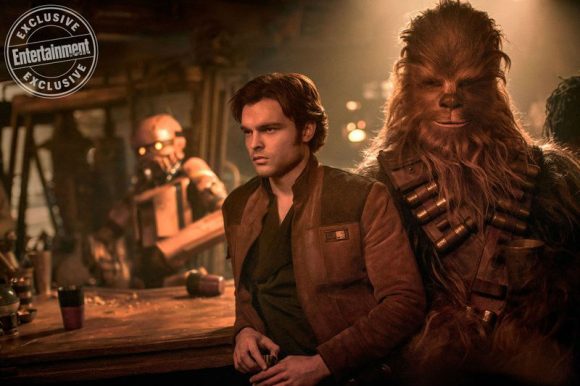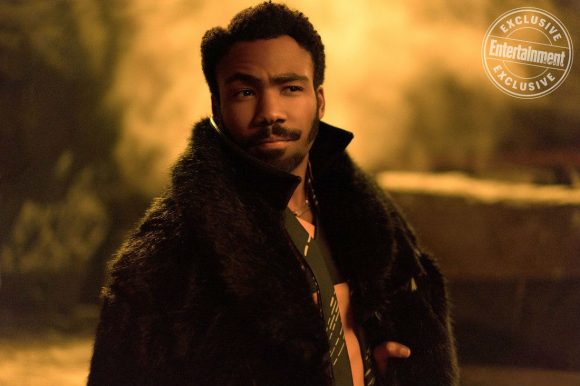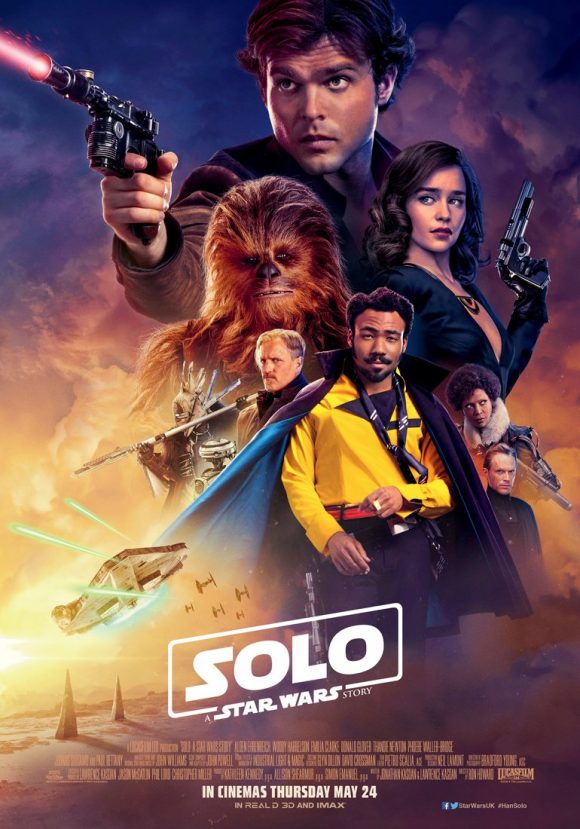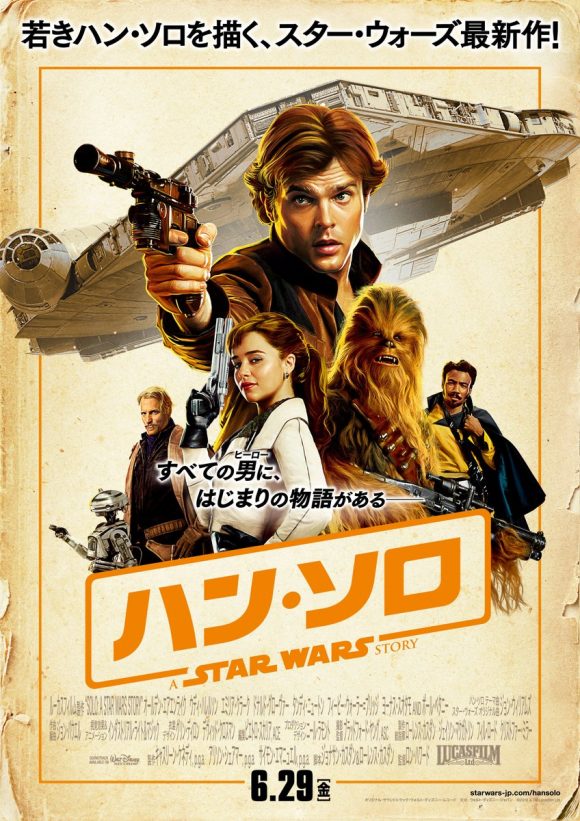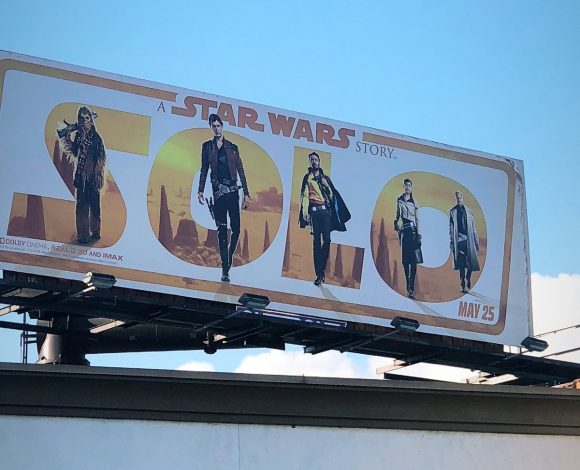 #SoloAStarWarsStory final sound mix,#SkywalkerSound – proof that #ClintHoward fans have something to look forward to #May25 pic.twitter.com/7Rutoj0dCB

— Ron Howard (@RealRonHoward) 20 avril 2018
Solo : A Star Wars Story de Phil Lord et Christopher Miller, Ron Howard sort en France le 23 mai 2018, avec Alden Ehrenreich (Han Solo), Joonas Suotamo (Chewbacca), Donald Glover (Lando Calrissian), Emilia Clarke (Qi'ra), Woody Harrelson (Tobias Beckett), Thandie Newton (Val), Phoebe Waller-Bridge (L3-37) et Paul Bettany (Dryden Vos).