Les douze coups de minuit viennent de sonner, la Comic-Con de San Diego peut commencer ! A tout seigneur tout honneur, le premier article de ce week-end de folie est consacré à Aquaman, avec un concept art représentant un dragon de mer (via EntertainmentWeekly). Il s'agit de la monture préférée des guerriers de Xebel – le royaume de Nereus et de sa fille, Mera – et il se murmure qu'Arthur Curry pourrait en chevaucher un… Après ce pied de nez épique à l'hippocampe du dessin animé Super Friends, vous trouverez trois magnifiques statuettes Sideshow et les premiers jouets Mattel !
Warner Bros. Pictures et le réalisateur James Wan présentent une aventure bourrée d'action qui se déroule dans le vaste monde sous-marin visuellement époustouflant des sept mers. Le film révèle les origines d'Arthur Curry, moitié humain, moitié atlante, et l'entraîne dans le voyage de sa vie – un voyage qui va non seulement le forcer à faire face à qui il est vraiment, mais aussi à découvrir s'il est digne de ce pour quoi il est né… être un roi.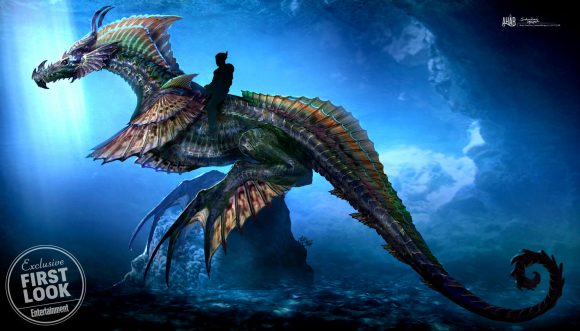 —————————————————-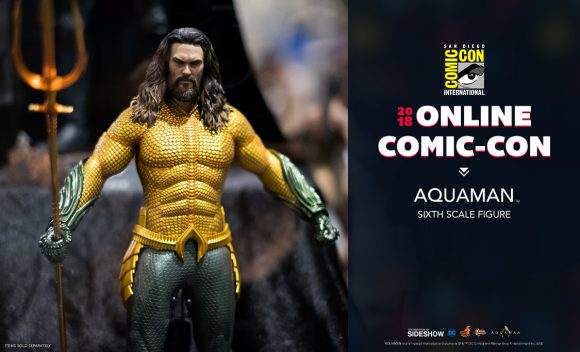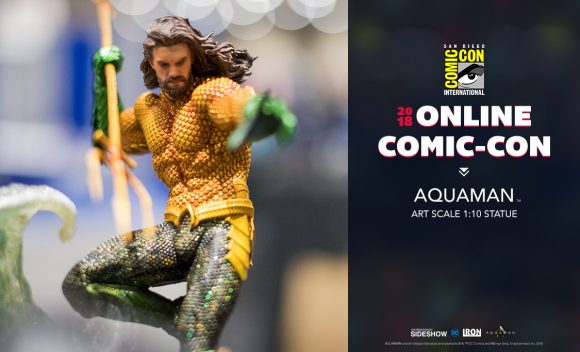 —————————————————-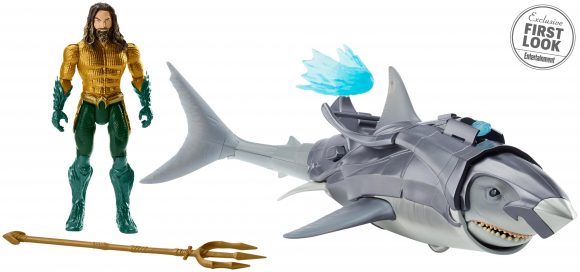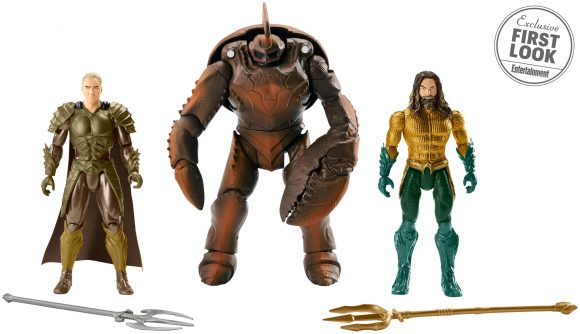 —————————————————-
Bring the Aquaman action figure to life! Download the Snapcode for an underwater adventure: https://t.co/j7hBqQmNGW @aquamanmovie #Aquaman pic.twitter.com/0hQuf2YIqF

— DC (@DCComics) 18 juillet 2018
Aquaman est réalisé par James Wan et sort en France le 19 décembre 2018, avec Jason Momoa (Arthur Curry/Aquaman), Amber Heard (Mera), Patrick Wilson (Orm/Ocean Master), Yahya Abdul-Mateen II (David Kane/Black Manta), Willem Dafoe (Nuidis Vulko), Nicole Kidman (reine Atlanna), Dolph Lundgren (roi Nereus) et Temuera Morrison (Tom Curry).