Bienvenue dans la saison 4 de Legends of Tomorrow, la seule série super-héroïque qui permet de mettre une licorne en vignette ! Tout d'abord, une pensée pour les acteurs du show, qui se font encore voler la vedette par Beboo. On comprend donc la réaction de Dominic Purcell quand la peluche géante s'est invitée sur scène… Côté casting, outre le retour du divin doudou, cette nouvelle saison accueillera Thomas F. Wilson (Retour vers le futur) dans le rôle du père de Nate, Hank Heywood. Un père charmant et charismatique, à la carrière militaire impressionnante, mais dont l'ombre est écrasante ; d'autant que Nate ne peut pas lui révéler qu'il est une Legend.
Autre rôle récurrent, celui de Ramona Young (Santa Clarita Diet), qui incarnera Alaska Yu, l'experte en créatures magiques du Time Bureau, nourrie par des notions romantiques et des romans fantasy. En compagnie des Legends, elle apprendra vite à sortir la tête des nuages pour devenir une super-héroïne. A priori, il s'agit d'un personnage inédit. Rappelons que Matt Ryan (John Constantine), Jes Macallan (Ava Sharpe) et Courtney Ford (Nora Darhk) ont été promus acteurs réguliers pour compenser le départ de Keiynan Lonsdale (Wally West/Kid Flash). Enfin, Maisie Richardson-Sellers n'est pas oubliée, mais nous la retrouverons sous une nouvelle identité, Charlie, une créature magique rebelle en cavale suite à l'affaiblissement de la barrière entre les mondes… Tout cette série. La drogue.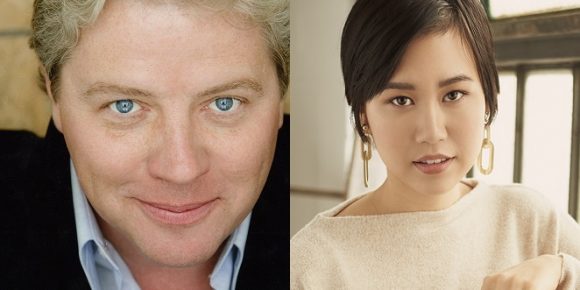 ——————————————————————-
HERES BEEBO!!!! #LegendsofTomorrow #WBSDCC pic.twitter.com/hoUeKXg8Wc

— sarah||SDCC (@HoechsStiles) 22 juillet 2018
#WBSDCC begins this Wednesday and today we're bringing you DC's #LegendsOfTomorrow's yearbook page! #SDCC2018 pic.twitter.com/WQMpXhooQX

— Warner Bros. TV (@warnerbrostv) 16 juillet 2018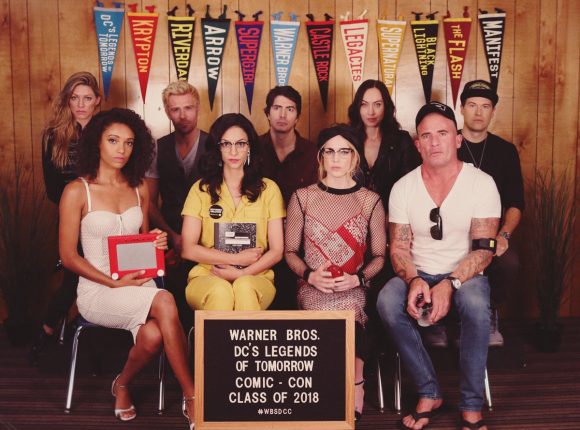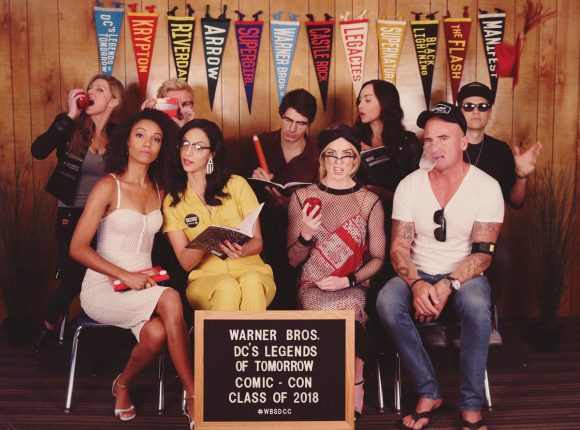 Après avoir vaincu Mallus en le câlinant à mort avec un animal en peluche géant nommé Beebo, les Legends étaient prêtes à lever le pied. C'était jusqu'à ce que Constantine arrive pour les informer qu'en résolvant un problème majeur, ils en ont créé un autre, beaucoup plus grand. Quand les Legends ont laissé le temps se détériorer pour libérer et vaincre Mallus, la barrière entre les mondes s'est affaiblie. L'Histoire est maintenant infectée par des 'Fugitives', des créatures magiques issues des mythes, contes de fées et autres légendes. Chassés à travers le temps par des gens comme Constantine, ces Fugitives sont maintenant de retour en nombre dans notre monde, ce qui créé un sacré bazar. Alors, quand l'enfer se déchaîne, qui va-t-on appeler ? C'est ça, les Legends !
——————————————————————-
La série Legends of Tomorrow revient le 22 octobre 2018 sur la chaîne The CW, avec Caity Lotz (Sara Lance/White Canary), Brandon Routh (Ray Palmer/The Atom), Dominic Purcell (Mick Rory/Heat Wave), Nick Zano (Nate Heywood/Citizen Steel), Maisie Richardson-Sellers (Amaya Jiwe/Vixen), Tala Ashe (Zari Tomaz), Matt Ryan (John Constantine) et Jes Macallan (Ava Sharpe).