Deadpool n'a plus le monopole des blagues sur la Distinguée Concurrence ! La bande annonce de la série animée Harley Quinn vient d'être dévoilée à la Comic-Con de New York. Et le show, qui s'adresse à un public adulte, aura pour interprète principale… Margot Robbie, Kaley Cuoco ! La star de The Big Bang Theory donnera la réplique à Lake Bell (Poison Ivy), Alan Tudyk, Ron Funches, J.B. Smoove, Jason Alexander, Wanda Sykes, Giancarlo Esposito, Natalie Morales, Jim Rash, Diedrich Bader, Tony Hale et Chris Meloni. Rendez-vous en 2019 sur la plateforme DC Universe pour écouter tout ce beau monde !
Dans cette nouvelle comédie animée pour adultes, Harley Quinn décide de tracer seule sa route après sa rupture avec le Joker. Avec l'aide de Poison Ivy et d'une équipe hétéroclite de marginaux DC, Harley tente de gagner une place à la plus grande table de la vilenie : la Legion of the Doom.
Kaley Cuoco talks #DCUHarleyQuinn on stage at the #DCUTitans premiere. #DCUniverse #DCNYCC pic.twitter.com/8cbB3iiL7a

— DC Universe (@TheDCUniverse) 4 octobre 2018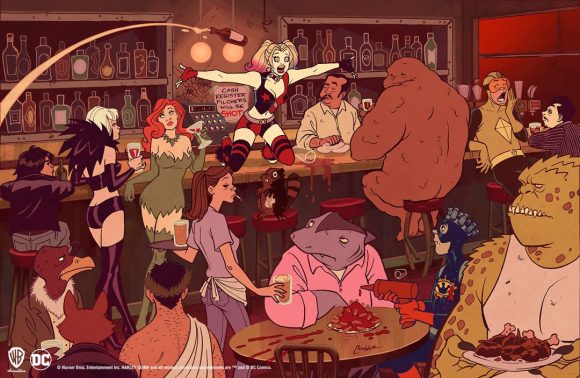 La série Harley Quinn sera mise en ligne en 2019 sur la plateforme DC Universe.