Le meilleur poster de la rentrée super-héroïque pour la meilleure série DC Comics du moment… il ne pouvait pas en être autrement ! Sur ce visuel aux allures de blockbuster, c'est une super-équipe profondément remaniée que nous découvrons, avec quatre 'nouveaux' qui montent définitivement à bord Waverider : John Constantine, Ava Sharpe, Nora Darhk et Amaya Jiwe, Charlie (une mystérieuse « fugitive magique »). Ray Palmer est à deux doigts de sortir du cadre… Est-ce annonciateur de quelque chose ?
Legends of Tomorrow – Saison 4 – Episode 1 – 'The Virgin Gary' : Après avoir défait Mallus et effacé le dernier anachronisme du temps, les Legends se retrouvent en territoire inconnu avec le Time Bureau. Tout cela change quand Constantine informe Sara d'une nouvelle menace magique qui mène l'équipe à Woodstock. Constantine pense savoir comment vaincre cette nouvelle menace, mais il aura besoin de l'équipe et de leurs talents spéciaux pour son sort. Pendant ce temps, Nate et Rory partent pour une aventure au cours de laquelle Nate devra faire face à quelqu'un de son passé.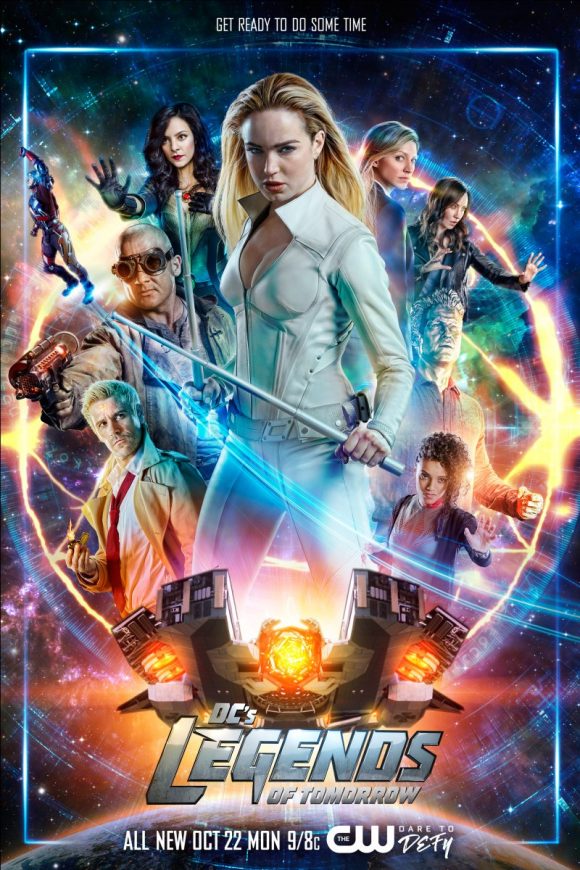 La série Legends of Tomorrow revient le 22 octobre 2018 sur la chaîne The CW, avec Caity Lotz (Sara Lance/White Canary), Brandon Routh (Ray Palmer/The Atom), Dominic Purcell (Mick Rory/Heat Wave), Nick Zano (Nate Heywood/Citizen Steel), Maisie Richardson-Sellers (Amaya Jiwe/Vixen), Tala Ashe (Zari Tomaz), Matt Ryan (John Constantine) et Jes Macallan (Ava Sharpe).