Vous ne devinerez jamais qui est absent du panel Batwoman… Ruby Rose (voir son message-vidéo) ! L'interprète de Kate Kane est retenue par le tournage de la série. Pour faire bonne mesure, le reste du casting est également absent. Il faut donc se contenter de la présence de la showrunner Caroline Dries et de la productrice Sarah Schechter. C'est ballot… Point de nouvelle bande annonce aujourd'hui, mais quelques informations inédites. Nous avons la confirmation que le fil rouge de cette saison tournera autour de Red Alice. Batwoman fera tout son possible pour qu'elle retrouve son humanité.
Burt Ward, le Dick Grayson/Robin de la série Batman de 1966, fera un caméo dans le méga-crossover 'Crisis on Infinite Earths'. L'amitié entre Batwoman et Supergirl continuera d'être explorée. Enfin, parmi les super-vilains de la mythologie Batman qui apparaîtront dans la série, nous pourrons compter sur le manipulateur Tommy Elliot, alias Hush, qui est justement le 'héros' du récent long métrage animé Batman : Silence ! Cela illustre la volonté de la production : éviter la réutilisation de super-héros et de super-vilains Batman déjà vus dans Arrow, afin de proposer un maximum de nouveautés…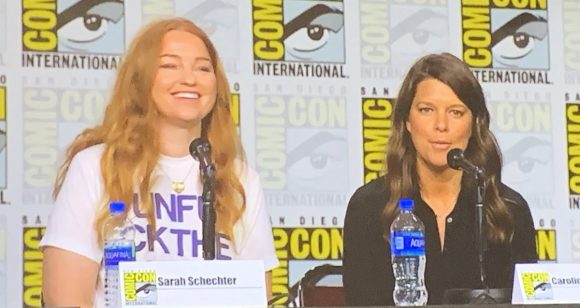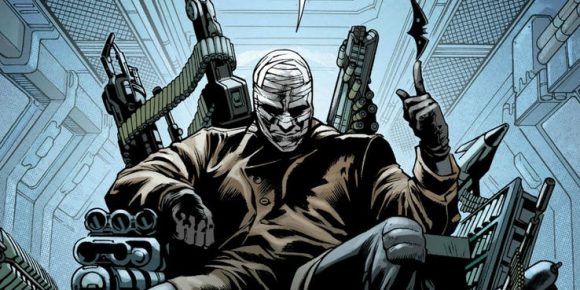 Batwoman, Kate Kane, and Alice decorating the street posts outside. Is Gotham ready to meet the Wonderland Gang? #SideshowSDCC19 pic.twitter.com/VLeRH6yW9E

— SideshowCollectibles (@collectsideshow) July 19, 2019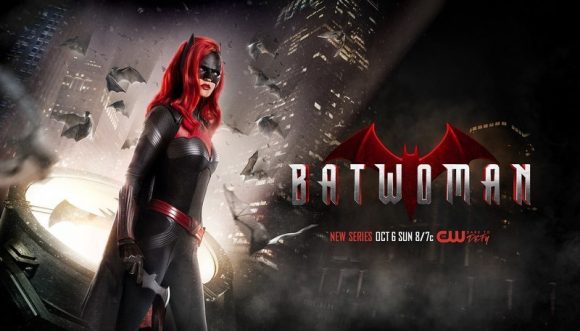 Kate Kane n'a jamais prévu d'être le nouveau justicier de Gotham. Trois ans après la mystérieuse disparition de Batman, Gotham est une ville désespérée. Sans le Croisé Masqué, le Gotham City Police Department est dépassé et sous-armé pour faire face aux gangs criminels. Mais voici Jacob Kane et son Crows Private Security de niveau militaire, qui protège désormais la ville avec une puissance de feu et une milice omniprésentes. Des années auparavant, la première femme et la fille de Jacob ont été tuées sous le feu croisé des criminels de Gotham. Il a envoyé sa fille survivante, Kate Kane, loin de Gotham pour sa sécurité. Après un renvoi déshonorant d'une école militaire et des années d'un entraînement brutal à la survie, Kate rentre chez elle quand le gang d'Alice au pays des merveilles s'en prend à son père et à son entreprise de sécurité, en enlevant son meilleur officier Crow, Sophie Moore. Bien que remariée avec la riche mondaine Catherine Hamilton-Kane, qui finance les Crows, Jacob lutte toujours avec la famille qu'il a perdu, tout en maintenant Kate – la fille qu'il a toujours – à distance.
Mais Kate est une femme qui en a fini de demander la permission. Afin d'aider sa famille et sa ville, elle devra devenir la seule chose que son père déteste – un justicier chevalier noir. Avec l'aide de sa demi-sœur compatissante, Mary, et de l'astucieux Luke Fox, le fils du gourou de la technologie de Wayne Enterprises, Lucius Fox, Kate Kate perpétue l'héritage de son cousin disparu, Bruce Wayne, en tant que Batwoman. La flamme pour son ex-petite amie, Sophie, n'étant pas éteinte, Kate fait tout ce qui est son pouvoir pour combattre les sombres machinations de la psychotique Alice, qui vacille toujours entre l'équilibre et la folie. Armée d'une passion pour la justice sociale et d'un talent pour dire tout haut ce qu'elle pense, Kate s'élève des rues ombragées de Gotham en tant que Batwoman. Mais ne l'appelez pas encore une héroïne. Dans une ville désespérément à la recherche d'un sauveur, elle doit d'abord vaincre ses propres démons avant d'embrasser l'appel et devenir le symbole d'espoir de Gotham.
————————————————————–
La série Batwoman sera diffusée à partir du 6 octobre 2019 sur la chaîne CW, avec Ruby Rose (Kate Kane/Batwoman), Meagan Tandy (Sophie Moore), Nicole Kang (Mary Hamilton), Camrus Johnson (Luke Fox), Dougray Scott (Jacob Kane), Elizabeth Anweis (Catherine Hamilton-Kane) et Rachel Skarsten (Elizabeth Kane/Red Alice).