Après nous être intéressés aux futurs jeux vidéo Marvel – Marvel Ultimate Alliance 3 : The Black Order, Iron Man VR et Avengers -, terminons notre tour d'horizon de l'actualité vidéo-ludique de la Maison des Idées avec les jeux gratuits, disponibles sur Android et iOS. Au programme : l'arrivée de Mysterio et des Sinister Six dans Marvel Strike Force, celle d'Iceman dans Marvel Puzzle Quest et l'organisation d'un championnat géant pour Marvel Contest of Champions… Eh oui, rien concernant Marvel Future Fight, Marvel Battle Lines et Marvel Super War ! Question rituelle : à quoi jouez-vous en ce moment ?
———————————————————
Marvel Strike Force :
Réunissez héros et ennemis jurés et savourez l'action haletante et les superbes graphismes de Marvel Strike Force en accès gratuit sur mobile et tablette. La Terre est attaquée, et les super-héros et vilains doivent s'unir pour la défendre ! Formez votre unité d'élite et menez l'assaut avec Spider-Man, Docteur Strange, Groot, Rocket Raccoon, Loki, Venom, Elektra, Captain America, Iron Man et d'autres dans cette bataille stratégique contre une menace inconnue. Parés au combat ! Constituez votre équipe et préparez-vous à défendre la Terre !
———————————————————
Marvel Puzzle Quest :
Jouez avec vos super-héros préférés tels que Spider-Man, Captain America, Wolverine et Hulk, et frayez-vous un chemin jusqu'à la victoire à travers les différents casse-têtes composés chacun de plusieurs niveaux. Incarnez les Gardiens de la Galaxie, les X-Men, les Quatre Fantastiques et les Avengers ! Thor, Iron Man, Deadpool, Daredevil et d'autres super-héros issus de vos comics et de vos films préférés vous mettent au défi !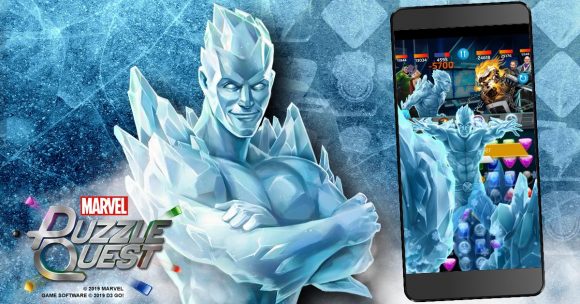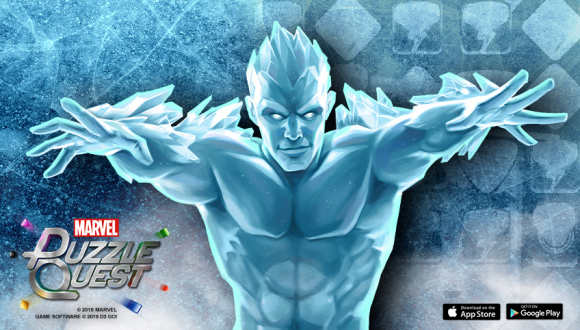 ———————————————————
Marvel Contest of Champions :
Captain America vs. Iron Man ! Hulk vs. Wolverine ! Spider-Man vs. Deadpool ! Les plus grands combats de l'univers Marvel sont entre tes mains! Un insatiable Doyen de l'univers, le Collectionneur, t'a invité à un tournoi aux proportions épiques contre les super-vilains Marvel dont Thanos, Kang le Conquérant et bien d'autres ! Joue à l'ultime jeu de combat free-to-play sur ton appareil mobile : Marvel Tournoi des Champions !