Jon Cryer, alias Lex Luthor, pour animer le panel Supergirl ? Quelle excellente idée ! Sans surprise, le meilleur méchant de la série sera de retour dans la saison 5. Trois nouveaux acteurs sont annoncés. Julie Gonzalo (Veronica Mars) est Andrea Rojas, la nouvelle chef de CatCo Worldwide Media. Cette businesswoman est originaire d'Amérique centrale et détient un secret mystique… Staz Nair (Game of Thrones) est William Dey, un personnage créé spécialement pour la série. C'est un journaliste cynique qui méprise l'idéalisme de Kara et qui a des liens avec le monde criminel. Et pour la blague, Meaghan Rath – la sœur de Jesse Rath (Brainiac 5) – jouera… la sœur de Brainy !
Du côté des anciens, il y a pas mal de mouvements. Mehcad Brooks (James Olsen) a décidé de quitter la série à la mi-saison pour se consacrer à de nouveaux projets. Jeremy Jordan (Winn Schott) sera quant à lui de retour dans trois épisodes en 2020, tandis que Andrea Brooks (Eve Teschmacher) a été promue actrice régulière ! Le Léviathan arrive… mais avant, il va vraiment falloir supporter Lena Luthor qui boude parce que Kara ne lui a pas révélé son identité secrète ? Dur.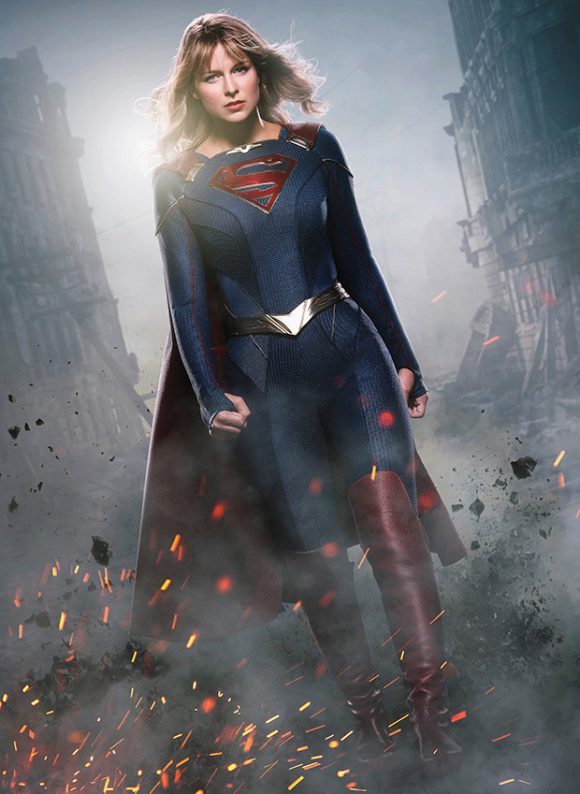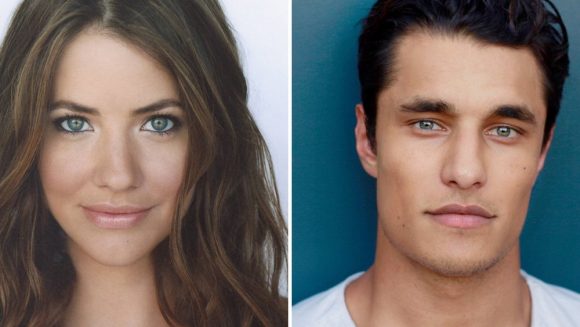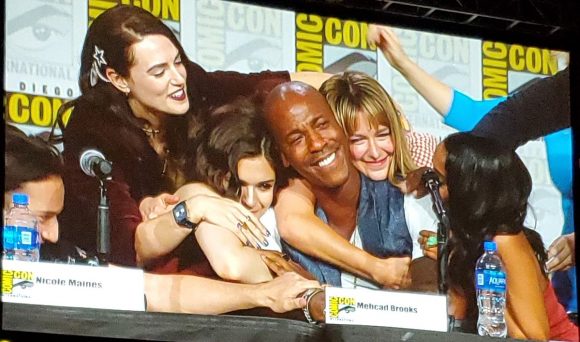 A l'âge de 12 ans, Kara Zor-El a fui la planète condamnée Krypton et a été envoyée sur Terre, où elle a été élevée par une famille d'accueil. Kara a grandi dans l'ombre de sa sœur adoptive, Alex, et a appris à dissimuler les pouvoirs phénoménaux qu'elle partage avec son célèbre cousin, Superman, afin de garder son identité secrète. Des années plus tard, Kara vivait à National City et dissimulait toujours ses pouvoirs, mais quand un accident d'avion a menacé la vie d'Alex, Kara s'est envolée pour la sauver. Aujourd'hui, Kara concilie son travail de journaliste pour CatCo Worldwide Media avec celui qu'elle mène pour le Department of Extra-Normal Operations (DEO), une organisation gouvernementale super-secrète qui a pour mission de protéger National City – et la Terre – de menaces sinistres. Alors que Kara lutte pour naviguer dans ses relations et sa carrière naissante de journaliste, son cœur bondit dès qu'elle s'envole vers les cieux en tant que Supergirl.
La série Supergirl revient le 6 octobre 2019 sur la chaîne The CW, avec Melissa Benoist (Kara Danvers/Supergirl), Chyler Leigh (Alex Danvers), Mehcad Brooks (James Olsen/Guardian), David Harewood (J'onn J'onzz/Martian Manhunter), Jesse Rath (Querl 'Brainy' Dox/Brainiac 5), Nicole Maines (Nia Nal/Dreamer) et Katie McGrath (Lena Luthor).