Enfin une date… Lors du grand panel Disney+, Kathleen Kennedy a révélé que la saison 7 de Star Wars : The Clone Wars sera mise en ligne à partir de février 2020. Donc trois mois après le lancement de la plateforme aux Etats-Unis… mais pas loin du lancement de la plateforme en France, puisque Disney+ est attendue au premier semestre 2020 de ce côté-ci de l'Atlantique.
Rappelons qu'avec cette saison 7, nous allons enfin découvrir les ultimes aventures animées d'Anakin Skywalker et Ahsoka Tano, des aventures écrites depuis longtemps, mais dont la production était inachevée. Au programme, trois arcs de quatre épisodes : 'Bad Batch', 'Ahsoka's Walkabout' et 'Siege of Mandalore', qui servira de conclusion à la série. Précisons qu'il existe en tout treize arcs non produits de quatre épisodes ; certains ayant été adaptés depuis en roman et en comics.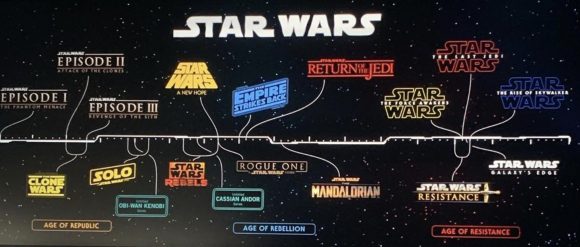 La série Star Wars : The Clone Wars revient en 2020 sur la plateforme Disney+, avec Matt Lanter (Anakin Skywalker), James Arnold Taylor (Obi-Wan Kenobi), Ashley Eckstein (Ahsoka Tano), Dee Bradley Baker (Capitaine Rex), Corey Burton (Comte Dooku), Sam Witwer (Dark Maul), Tom Kane (Yoda) et Catherine Taber (Padmé Amidala).