Les séries Marvel Studios de Disney+ ou comment caser tous les personnages secondaires de l'Univers Cinématographique Marvel… Principale annonce concernant WandaVision : le retour de Kat Dennings et Randall Park ! La première était Darcy Lewis dans Thor et Thor : Le monde des ténèbres. On se demande ce que vient faire l'amie très enthousiaste de Jane Foster dans cette histoire, mais peut-être que l'idée est de rappeler au public son existence avant Thor : Love and Thunder ?
Randall Park est quant à lui apparu dans Ant-Man et la Guêpe. Il incarnait Jimmy Woo, un agent du S.H.I.E.L.D. devenu agent du FBI. Comme il s'agit d'un personnage important dans les comics – en tant que super-espion, il a sa propre équipe, les Agents of Atlas -, il paraît logique de le développer un peu. Seule nouvelle tête du jour, Kathryn Hahn (Spider-Man: New Generation, Transparent), qui jouera une « voisine curieuse » du couple WandaVision. Sachez enfin que cette super-sitcom à l'esthétique rétro sera réalisée par Matt Shakman (The Boys, Game of Thrones)…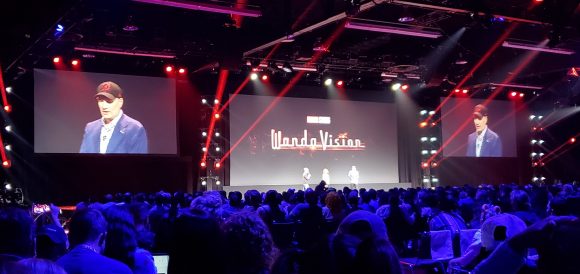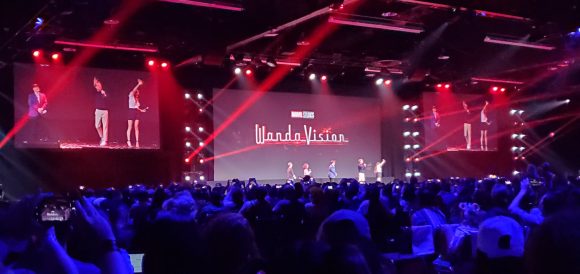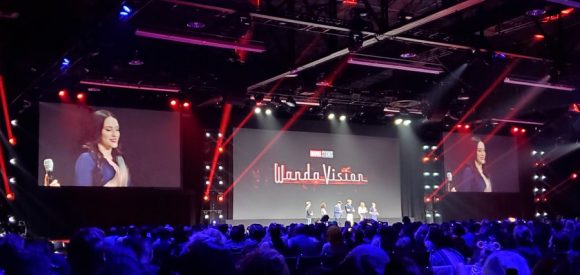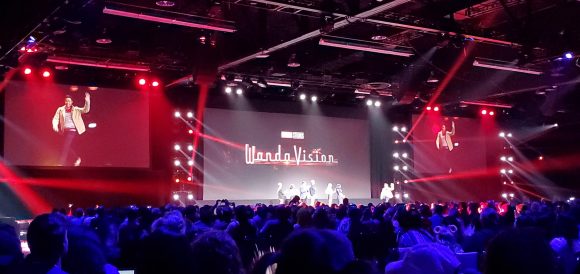 La série WandaVision sera diffusée au printemps 2021 sur la plateforme Disney+, avec Elizabeth Olsen (Wanda Maximoff/Scarlet Witch), Paul Bettany (la Vision) et Teyonah Parris (Monica Rambeau).