Oui, je sais, vous allez lu Shrek… Pluie de blagues dans 3, 2, 1 !…
L'actrice Naomie Harris (Moonlight, Skyfall) est donc en discussion pour incarner Frances Louise Barrison, alias Shriek, dans Venom 2 ! Entre deux meurtres, cette super-vilaine file le parfait amour avec un autre dérangé du ciboulot, Carnage (Woody Harrelson). Il reviendra donc à Eddie Brock (Tom Hardy) de les arrêter… sauf que Shriek dispose de super-pouvoirs soniques. Or, comme tout le monde le sait après avoir vu Spider-Man 3, c'est LE point faible des symbiotes (avec le feu). Connaissez-vous ce personnage, dont la blancheur surnaturelle – avec même une tache noire autour de l'œil gauche – rappelle Domino ?
EXCLU: Naomie Harris is in talks to play Shriek opposite Tom Hardy and Woody Harrelson in VENOM 2 https://t.co/vqwu809kFI

— Justin Kroll (@krolljvar) October 18, 2019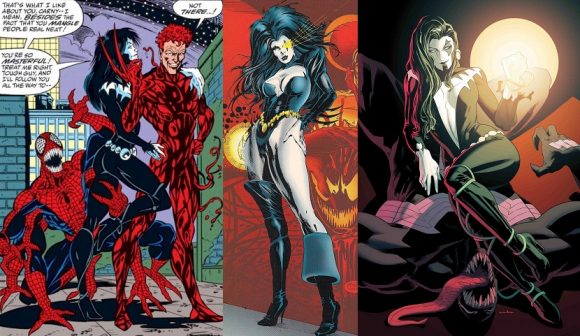 Venom 2 est réalisé par Andy Serkis et sort aux Etats-Unis le 2 octobre 2020 (?), avec Tom Hardy (Eddie Brock/Venom) et Woody Harrelson (Cletus Kasady/Carnage).