Et… nous avons une date ! La diffusion de la saison 2 de The Boys débutera sur la plateforme Amazon Prime Video le 4 septembre 2020. Dans le détail, trois épisodes seront mis en ligne ce jour-là. La suite – cinq épisodes – sera diffusée de manière hebdomadaire, chaque vendredi. (Pour ou contre ce changement par rapport à la saison 1 ?) La nouvelle a été annoncée au cours d'une conférence en ligne réunissant une bonne partie du casting, avec Patton Oswalt en maître de cérémonie. Entre deux questions, deux extraits ont d'ailleurs été dévoilés : l'introduction de Stormfront et Black Noir en mission…
The Boys est une variation irrévérencieuse sur des super-héros, aussi connus que des vedettes, aussi influents que des politiciens et aussi révérés que des dieux, qui abusent de leurs super-pouvoirs au lieu de faire le bien. Les sans pouvoir affrontent les surpuissants dans The Boys, qui nous entraîne dans une quête héroïque pour dévoiler la vérité sur les Sept et le redoutable soutien de Vought.
What the fuck? The newest member of The Seven just posted this. Any clue what's going on, mates? pic.twitter.com/SppWuhNgiZ

— The Boys (@TheBoysTV) June 26, 2020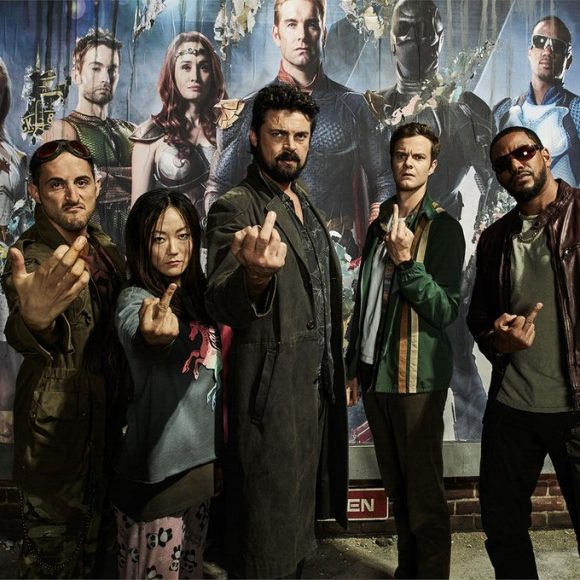 La série The Boys revient en 2020 sur Amazon Prime Video, avec Karl Urban (Billy Butcher), Jack Quaid (Hugh 'Hughie' Campbell), Laz Alonso (Marvin/Mother's Milk), Tomer Capon (Frenchie), Karen Fukuhara (Kimiko/The Female), Anthony Starr (John/Homelander), Dominique McElligott (Queen Maeve), Jessie T. Usher (A-Train), Erin Moriarty (Annie January/Starlight), Chace Crawford (Kevin/The Deep) et Nathan Mitchell (Black Noir).