Ce sont techniquement les premières images qui ne bougent pas de The Suicide Squad… Après la couverture, voici donc l'intérieur du magazine Empire ! Mais avant d'admirer les super-zéros de l'Univers Cinématographique DC Comics, on écoute James Gunn : « Je pense que vous savez, quasiment dès le départ, que tous les Gardiens sont bons – à l'exception de Nebula, qui est à part. Mais dans The Suicide Squad, certains des personnages finissent par êtres bons, certains finissent par être terribles. »
Le réalisateur ajoute : « Ils ne se contentent pas de se battre et de dire qu'ils vont s'entretuer, ils se battent et s'entretuent vraiment. Vous ne pouvez vraiment pas savoir qui va vivre et qui va mourir. J'ai eu toute liberté pour tuer n'importe qui – je veux dire, vraiment n'importe qui – de la part de DC. » Tiens, et si tout le casting y passait, façon Rogue One : A Star Wars Story ? En tout cas, une grosse surprise macabre est de l'ordre du possible, alors… à vos paris !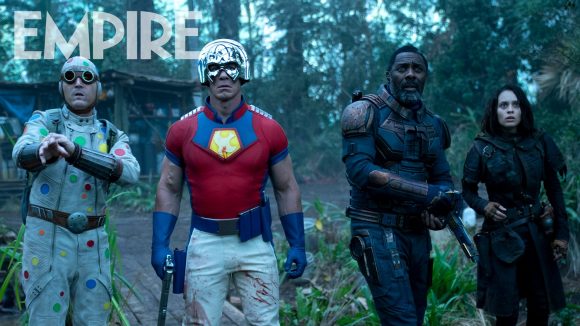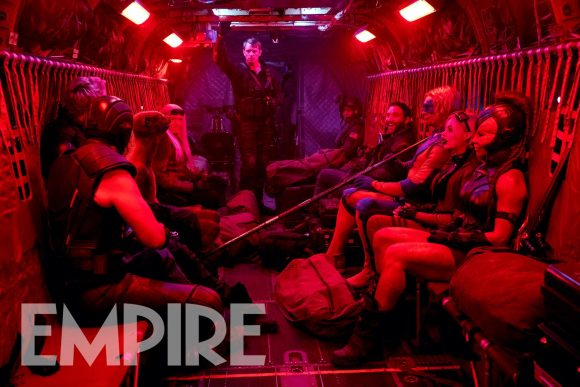 The Suicide Squad est réalisé par James Gunn et sort en France le 4 août 2021, avec Margot Robbie (Harleen Frances Quinzel/Harley Quinn), Jai Courtney (George 'Digger' Harkness/Captain Boomerang), Joel Kinnaman (Rick Flag), John Cena (Christopher Smith/Peace-Maker), David Dastmalchian (Abner Krill/Polka-Dot Man), Daniela Melchior (Ratcatcher), Viola Davis (Amanda Waller) et Idris Elba (Bloodsport).