Quoi que l'on pense du cinéma de Robert Rodriguez (Sin City, Spy Kids), il faut avouer qu'on ne voit pas cela tous les jours… Netflix vient de dévoiler trois nouvelles images du film We Can Be Heroes, la « suite spirituelle » des Aventures de Shark Boy et Lava Girl. Des clichés qui mettent justement en avant le caméo de ces deux super-héros. Taylor Dooley est toujours là… mais Taylor Lautner a visiblement décliné l'invitation (on se demande bien pourquoi, même s'il semble s'être éloigné des plateaux ces derniers temps). Et nous avons donc leur petite fille – incarnée par Vivien Lyra Blair – qui chevauche un requin. Quelle époque !
Lorsque des envahisseurs extraterrestres kidnappent tous les super-héros de la Terre, les enfants de ceux-ci arrivent à la rescousse. Mais ils doivent absolument apprendre à travailler ensemble s'ils veulent sauver leurs parents… et le monde.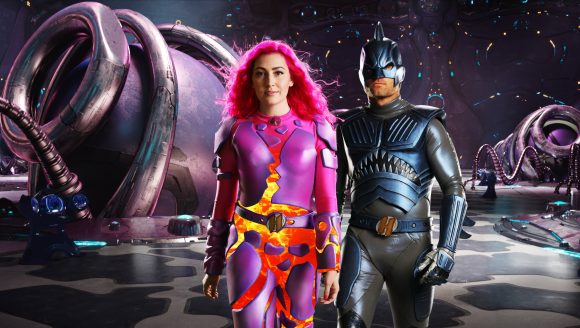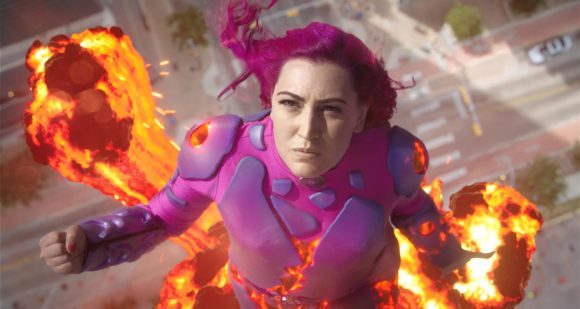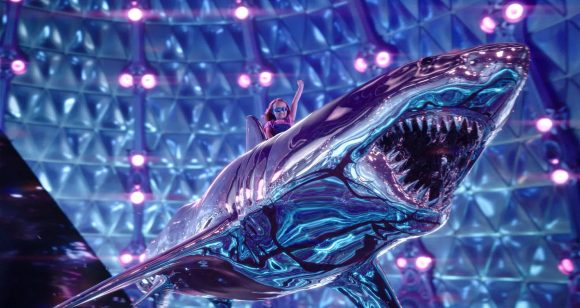 We Can Be Heroes de Robert Rodriguez sera diffusé le 1er janvier 2021 sur Netflix, avec Pedro Pascal (Marcus Moreno), Christian Slater (Tech-No), Boyd Holbrook (Miracle Guy), Quinton Johnson (Crimson Legend), Brittany Perry-Russell (Red Lightening Fury), Haley Reinhart (Ms. Vox), Priyanka Chopra (Ms. Granada) et YaYa Gosselin (Missy Moreno).