« Quand je vais sortir d'ici… Et je vais sortir d'ici… Ça va être un carnage… » – Cletus Kasady
Pour éviter un carnage au box office, Venom : Let There Be Carnage déménage… Sans surprise, la sortie du blockbuster symbiotique d'Andy Serkis est décalée du 25 juin au 17 septembre 2021. Depuis le début de la pandémie, la stratégie de crise de Sony Pictures a toujours été de laisser du temps au temps ; ce n'est donc que la seconde date de sortie du film. La rentrée n'est pas vraiment une période très porteuse, mais ce sera toujours mieux que des salles vides en juin !
News: VENOM: LET THERE BE CARNAGE pushed back from June 25, 2021 to Sept. 17, 2021.

— Borys Kit (@Borys_Kit) March 17, 2021
﹡﹡﹡﹡﹡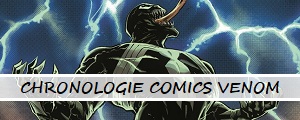 ﹡﹡﹡﹡﹡
Venom : Let There Be Carnage est réalisé par Andy Serkis et sort aux Etats-Unis le 17 septembre 2021, avec Tom Hardy (Eddie Brock/Venom), Woody Harrelson (Cletus Kasady/Carnage), Michelle Williams (Anne Weying), Reid Scott (Dan Lewis), Naomie Harris (Shriek) et Stephan Graham.