Chic, un épisode entier qui se déroule en milieu urbain ! Dans 'Cornered', Star Wars : The Bad Batch nous emmène sur Pantora, la planète de George Lucas (Baron Papanoida), avec en prime une scène d'action qui fleure bon la course-poursuite de Star Wars : L'attaque des clones. On peut d'ailleurs se demander si certaines scènes non finalisées de l'arc 'Sombre apprenti' de Star Wars : The Clone Wars – qui se déroule en partie sur Pantora – n'ont pas été recyclées pour l'occasion (voir ci-dessous). Cet épisode permet aussi de retrouver Fennec Shand, la chasseuse de primes incarnée par Ming-Na Wen dans The Mandalorian. Sur ce point, le résultat est quelque peu décevant. Elle reste un personnage lambda qui se contente de tirer au blaster… et c'est tout. On espère que sa 'backstory' sera développée ces prochaines semaines, avant son grand retour dans The Book of Boba Fett !
Star Wars : The Bad Batch – Saison 1 – Episode 4 – 'Cornered' : Le réapprovisionnement des Bad Batch tourne mal.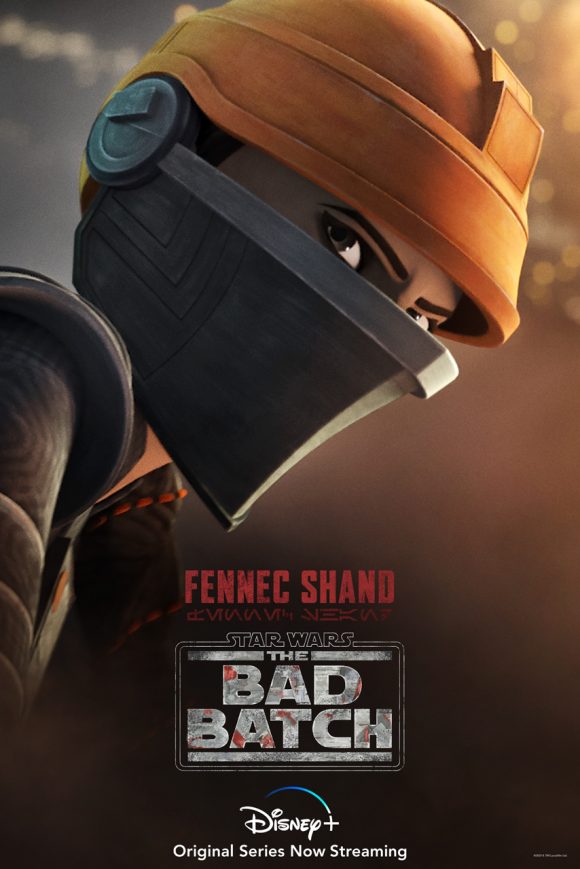 ————————————————–

————————————————–
La série Star Wars : The Bad Batch est diffusée chaque vendredi sur Disney+, avec Dee Bradley Baker (Hunter / Echo / Tech / Wrecker / Crosshair), Ming-Na Wen (Fennec Shand), Stephen Stanton (Amiral Wilhuff Tarkin) et Andrew Kishino (Saw Gerrera).