Ce forçage autour de cette famille de forceux… Surtout que le début de 'Family Matters, Part 1' n'était pas clair quant à l'état des victimes de Psych. Si vous pensiez qu'elles étaient mortes, nous sommes deux ! Il faut dire qu'en ce moment, Barry essaye de sauver tout le monde par le pouvoir de la discussion empathique, qu'importe les crimes passés, donc on s'y perd un peu. La bonne nouvelle, c'est que le 'Troisième Roman Graphique' de The Flash prendra fin la semaine prochaine. Autrement dit, nous passerons bientôt à autre chose. Notons enfin qu'il y a un crossover qui se perd, tant Kristen Lopez de The Flash ressemble à Ana Lopez de Black Lightning. Quitte à avoir deux intrigues avec une policière gradée anti-méta, autant les fusionner. PS : Patty Spivot à jamais dans nos cœurs !
The Flash – Saison 7- Episode 10 – 'Family Matters, Part 1' : Iris est poussée à l'extrême alors qu'elle cherche à découvrir la mystérieuse vérité sur Psych. Pendant ce temps, Barry lance un nouveau système de formation, qui pourrait potentiellement se retourner contre lui, avec des conséquences dévastatrices. Joe et Cisco prennent des décisions qui vont changer leur vie.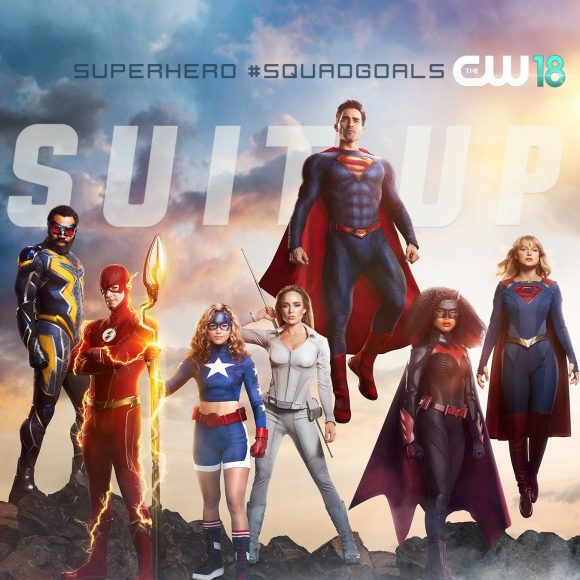 ————————————————–
Audience US (chiffres définitifs) : Cela bouge enfin… dans le mauvais sens. Hier soir, l'épisode 'Family Matters, Part 1' a été suivi par 0.67 million de téléspectateurs (contre 0.74 million la semaine dernière). C'est une nouvelle fois la plus mauvaise audience de l'histoire de la série. Sur la cible des 18-49 ans, le show conserve un taux de 0.2% (inchangé).
————————————————–
The Flash – Saison 7- Episode 11 – 'Family Matters, Part 2' : Barry et Iris se réunissent pour essayer d'empêcher une force dangereuse de détruire Central City.
La série The Flash est diffusée chaque mardi sur la chaîne The CW, avec Grant Gustin (Barry Allen/The Flash), Candice Patton (Iris West-Allen), Carlos Valdes (Cisco Ramon/Vibe), Danielle Panabaker (Caitlin Snow/Killer Frost), Jesse L. Martin (Joe West), Danielle Nicolet (Cecile Horton), Tom Cavanagh (Nash Wells), Kayla Compton (Allegra Garcia) et Brandon McKnight (Chester P. Runk).