Eh bien, nous sommes désormais fixés… un film Gotham City Sirens n'est définitivement pas dans les cartons de Warner Bros Pictures ! Ainsi, Bridget Regan (Jane the Virgin, The Last Ship) a été choisie pour incarner Poison Ivy dans la saison 3 de Batwoman : « Poison Ivy, alias Pamela Isley, est une ancienne étudiante en botanique de l'Université de Gotham. C'est une scientifique passionnée et brillante qui aspire à changer le monde pour le meilleur. Mais ses plans sont contrariés lorsqu'elle est victime d'une expérience menée par un collègue, qui lui injecte diverses toxines végétales qui la transforme en la tristement célèbre méchante de Batman, Poison Ivy. Avec un pouvoir formidable coulant dans ses veines, Pamela a utilisé ses capacités pour faire ce qu'elle pensait être juste, même si Batman et ses proches n'étaient pas d'accord avec ses méthodes dangereuses. Batwoman et la Team Bat doivent maintenant se préparer au retour de Poison Ivy, qui veut se venger après avoir été absente pendant plusieurs année. » C'est ce qui s'appelle une belle addition à l'Arrowverse… d'autant que Regan n'était autre que Dottie Underwood – l'une des Black Widow des origines – dans la série Agent Carter !
[Synopsis du dernier épisode] Ryan Wilder remet en question sa place en tant que héroïne de la ville alors qu'elle, Luke Fox, Mary Hamilton et Sophie Moore doivent unir leurs forces lorsque Black Mask déchaîne le chaos dans les rues de Gotham. Pendant ce temps, la tentative d'Alice pour sauver sa sœur se traduit par une autre rencontre avec Circe. Dans une impasse épique, des alliances et des transformations inattendues bouleverseront Gotham tel que nous la connaissons.
#Batwoman has found its Poison Ivy.

The CW series has cast @BridgetRegan as the iconic DC supervillain for Season 3. https://t.co/zqnyoWMKAj pic.twitter.com/YUeryUYD1p

— Variety (@Variety) August 30, 2021
﹡﹡﹡﹡﹡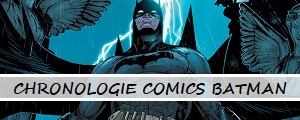 ﹡﹡﹡﹡﹡
La série Batwoman revient le 13 octobre 2021 sur la chaîne The CW, avec Javicia Leslie (Ryan Wilder/Batwoman), Rachel Skarsten (Elizabeth Kane/Alice), Camrus Johnson (Luke Fox), Nicole Kang (Mary Hamilton), Meagan Tandy (Sophie Moore), Christina Wolfe (Julia Pennyworth) et Robin Givens (Jada Jet).