Allez, on y croit ! Un Barry Allen qui respire la confiance à tel point qu'il se promène en The Flash ; le Central City Citizen qui ressemble enfin à quelque chose ; le retour de Brandon Routh après son éviction injuste de Legends of Tomorrow (« C'était vraiment dur de quitter les Legends. ») ; un Despero plutôt bien fichu ; un fil rouge qui ne limite pas à une baston bête et méchante… Tout cela est plutôt encourageant (#LevelUp) ! A voir si ces bonnes résolutions crossoveresques vont tenir sur la durée. Et si nous réussirons à supporter Allegra et Chester pendant 18 épisodes. Mais au final, une seule question se pose… S'il est évident que The Flash ne va pas terminer sa vie tard, Joe West aurait-il terminé sa vie tôt ?
The Flash – Saison 8 – Episode 1 – 'Armageddon, Part 1' : Lorsqu'une puissante menace extraterrestre arrive sur Terre dans des circonstances mystérieuses, Barry (Grant Gustin), Iris (Candice Patton) et le reste de la Team Flash sont poussés à leurs limites dans une bataille désespérée pour sauver le monde. Comme le temps est compté et que le sort de l'humanité est en jeu, The Flash et ses compagnons doivent également faire appel à de vieux amis pour que les forces du bien l'emportent.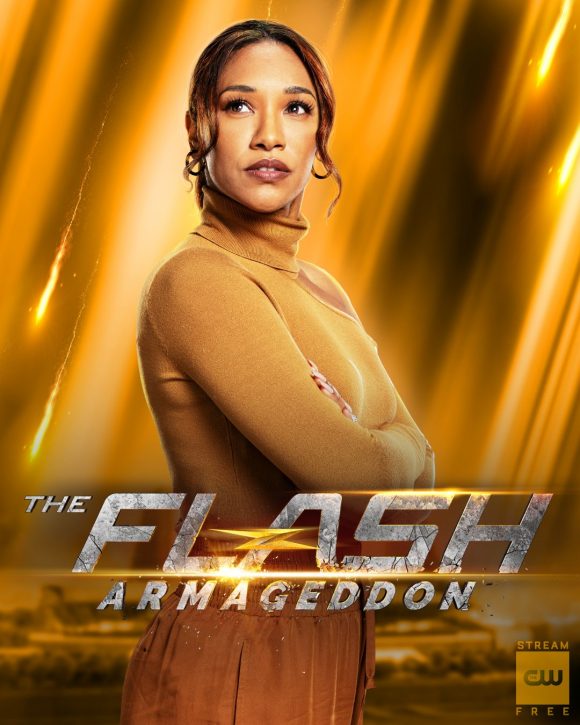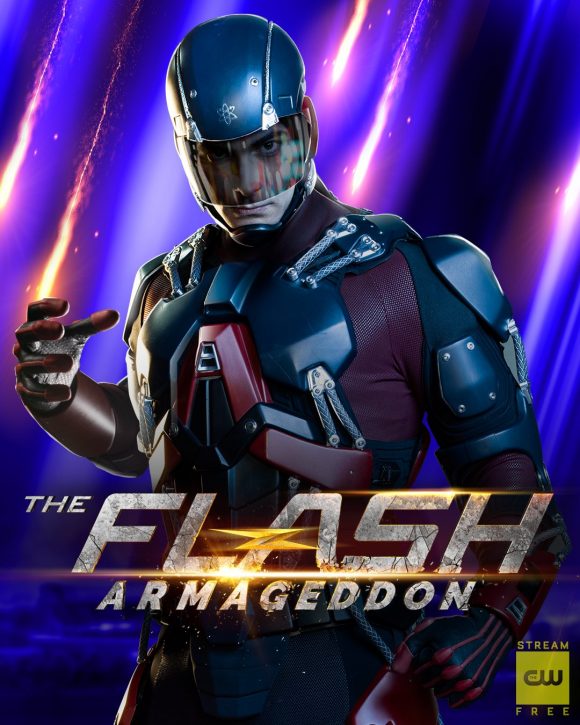 ————————————————–
| Episode | Titre | Date | Téléspectateurs | Taux |
| --- | --- | --- | --- | --- |
| 7×18 | Heart of the Matter, Part 2 | 20 juillet 2021 | 0.70 | 0.2 |
| 8×01 | Armageddon, Part 1 | 16 novembre 2021 | 0.75 | 0.2 |
————————————————–
The Flash – Saison 8 – Episode 2 – 'Armageddon, Part 2' : Despero (star invitée Tony Curran) avertit The Flash (Grant Gustin) que de grandes tragédies vont s'abattre sur le speedster et lui faire perdre la tête. Une fois que cela se produira, l'Armageddon commencera. Déterminé à prouver que Despero a tort, Barry redouble d'efforts pour prouver son innocence, mais une révélation dévastatrice d'Iris (Candice Patton) le pousse à bout et l'envoie demander conseil à Black Lightning (guest star Cress Williams).
﹡﹡﹡﹡﹡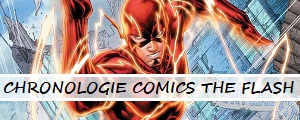 ﹡﹡﹡﹡﹡
La série The Flash est diffusée chaque mardi sur la chaîne The CW, avec Grant Gustin (Barry Allen/The Flash), Candice Patton (Iris West-Allen), Danielle Panabaker (Caitlin Snow/Killer Frost), Jesse L. Martin (Joe West), Danielle Nicolet (Cecile Horton), Kayla Compton (Allegra Garcia) et Brandon McKnight (Chester P. Runk).