Cela n'était pas arrivé depuis Wonder Woman 1984… The Flash va avoir droit à un comic-préquelle sous la forme d'une mini-série intitulée The Flash : The Fastest Man Alive : « Dans The Flash : The Fastest Man Alive, l'aventure salvatrice de Barry Allen avec la Justice League a conduit le fils préféré de Central City à devenir un super-héros vraiment talentueux et inspirant. Mais lorsqu'une nouvelle menace du nom de Girder émerge à Central City, Barry se tourne vers Batman pour obtenir des conseils d'entraînement pour maîtriser ses pouvoirs. Sous la tutelle du Chevalier Noir, l'Homme le Plus Rapide du Monde devra trouver un moyen de vaincre cette menace métallique ou être écrasé par la force de Girder ! » Les trois numéros – signés Kenny Porter – sortiront à partir d'avril, avec à chaque fois un dessinateur différent (Ricardo López Ortiz, Juan Ferreyra, Jason Howard). Sans trop y croire, on croise les doigts pour que tout cela arrive en France !
[Synopsis reconstitué] Barry Allen, l'homme le plus rapide du monde, décide de voyager dans le temps pour empêcher la mort de sa mère. Au cours de cette aventure temporelle aux conséquences imprévisibles, il brise les liens de la physique et atterrit dans plusieurs dimensions parallèles, où il rencontre des versions légèrement différentes des héros classiques DC Comics.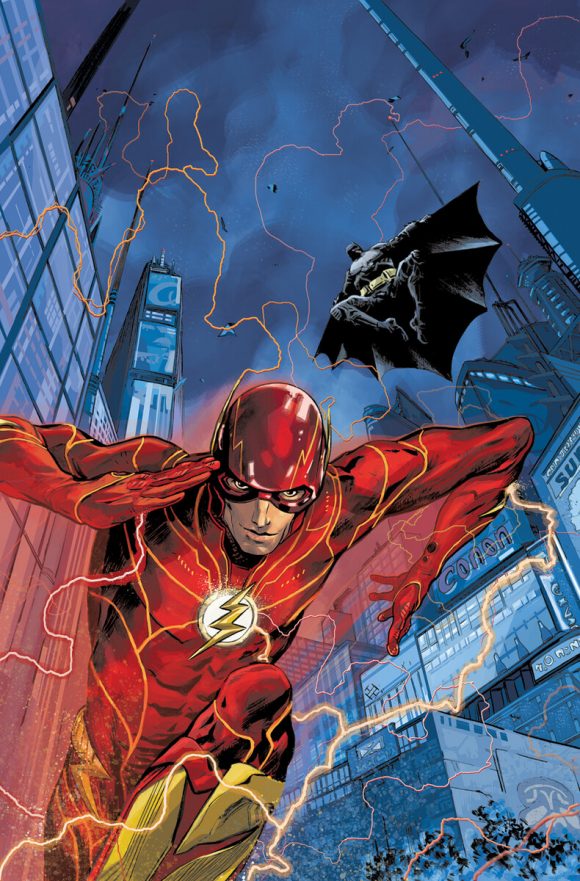 ﹡﹡﹡﹡﹡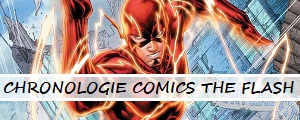 ﹡﹡﹡﹡﹡
The Flash est réalisé par Andy Muschietti et sort aux Etats-Unis le 4 novembre 2022, avec Ezra Miller (Barry Allen/The Flash), Kiersey Clemons (Iris West), Ron Livingston (Henry Allen), Maribel Verdú (Nora Allen), Ben Affleck (Bruce Wayne/Batman), Michael Keaton (Bruce Wayne/Batman) et Sasha Calle (Supergirl).