Un nom de plus sur la liste des acteurs qui ont joué dans l'Univers Cinématographique Marvel et l'Univers Cinématographique Star Wars ! Ray Stevenson (Vikings, Rome) vient de rejoindre le casting de la série Ahsoka et pour une fois, quelques informations ont filtré : il portera les galons d'un amiral qui œuvre pour les méchants… mais ce ne sera pas le Grand Amiral Thrawn. (Peut-être Gilad Pellaeon, le fidèle bras droit de Thrawn ?) Stevenson est bien sûr connu pour avoir incarné Frank Castle dans Punisher : Zone de guerre et Volstagg dans la trilogie Thor. Et pour la petite histoire, il a déjà un pied dans l'univers Star Wars, puisqu'il a prêté sa voix à Gar Saxon, un Mandalorien pas très commode, apparu dans Star Wars : The Clone Wars et Star Wars Rebels.
Après avoir fait ses débuts tant attendus en live action dans The Mandalorian, l'histoire d'Ahsoka Tano, écrite par Dave Filoni, se poursuivra dans une mini-série ayant pour vedette Rosario Dawson et produite par Dave Filoni et Jon Favreau.
Scoop…AHSOKA: Ray Stevenson Joins Rosario Dawson in Latest #StarWars Series https://t.co/frERwzVu9V via @thr

— Borys Kit (@Borys_Kit) February 11, 2022
﹡﹡﹡﹡﹡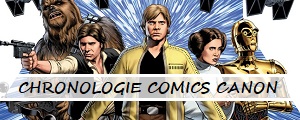 ﹡﹡﹡﹡﹡
La série Ahsoka sera diffusée en 2023 (?) sur Disney+, avec Rosario Dawson (Ahsoka Tano), Natasha Liu Bordizzo (Sabine Wren), Hayden Christensen (Anakin Skywalker/Dark Vador), Ivanna Sakhno et Mary Elizabteh Winstead.