The Sandman, la seule série DC Comics présente à la Comic-Con de San Diego, sort le grand jeu à deux semaines de sa mise en ligne sur Netflix… Morceau de choix du panel qui s'est déroulé dans le fameux Hall H ? Une nouvelle bande annonce qui multiplie les décors à couper le souffle. Pas étonnant que Neil Gaiman – impliqué à chaque étape de la production – soit satisfait du résultat, à l'heure où les créateurs de comics sont souvent considérés comme la cinquième roue du carrosse par Hollywood. Dave McKean, qui a dessiné les emblématiques couvertures de l'œuvre originelle, est d'ailleurs sorti de sa retraite pour illustrer le générique de fin de la série. Tout cela promet un beau voyage, des Enfers au monde du Rêve !
Il existe un autre monde qui nous attend tous lorsque nous fermons les yeux et dormons – un endroit appelé le Rêve, où The Sandman, le Maître des Rêves, donne forme à toutes nos peurs et à tous nos fantasmes les plus profonds. Mais lorsque Dream est capturé de manière inattendue et retenu prisonnier pendant un siècle, son absence déclenche une série d'événements qui changeront à jamais les mondes du rêve et de la veille. Pour rétablir l'ordre, Dream doit voyager à travers différents mondes et chronologies pour réparer les erreurs qu'il a commises au cours de sa longue existence, revisitant de vieux amis et ennemis et rencontrant de nouvelles entités – à la fois cosmiques et humaines – en cours de route.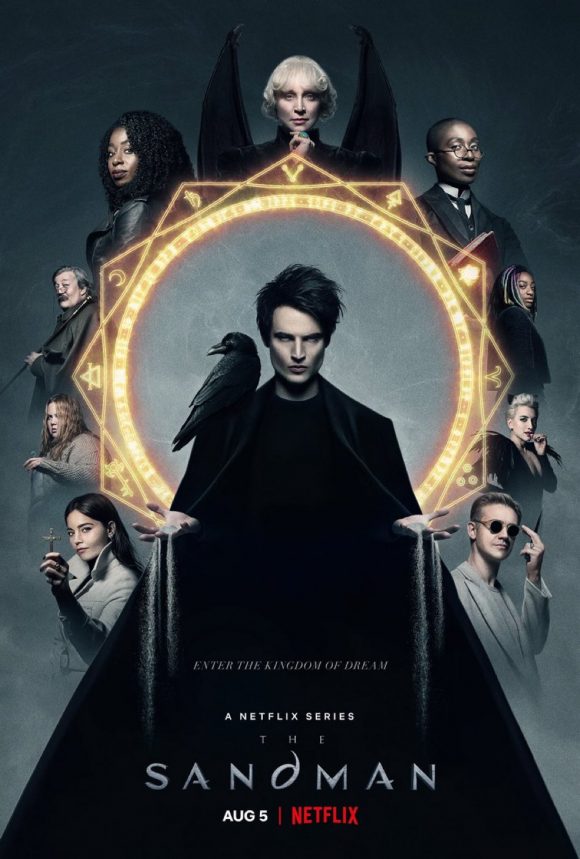 Neil Gaiman and the cast of Netflix's #Sandman arrive at #SDCC2022 pic.twitter.com/S9BivavauP

— Variety (@Variety) July 23, 2022
Tom Sturridge spent months reading #Sandman "over and over again until it was in my bones and in my blood." Trying to get inside of the mind of the man who made the character Dream. #SDCC2022 pic.twitter.com/oGNdqjcnMH

— Variety (@Variety) July 23, 2022
Gwendoline Christie on playing David Bowie-inspired "junkie Angel" Lucifer and comparing #TheSandman to #StarWars. #SDCC pic.twitter.com/1kXY7CGRa9

— Variety (@Variety) July 23, 2022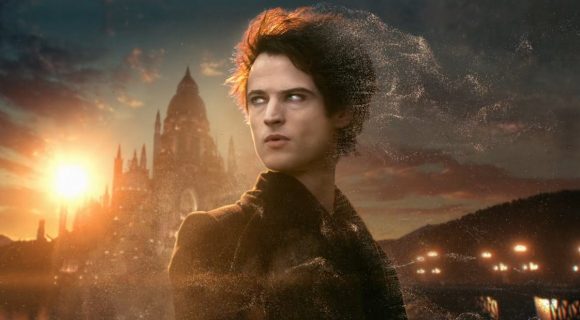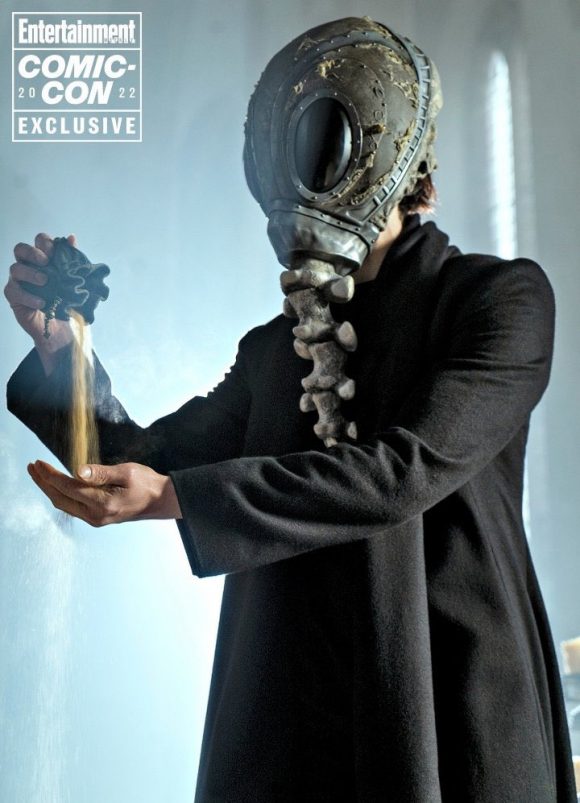 ﹡﹡﹡﹡﹡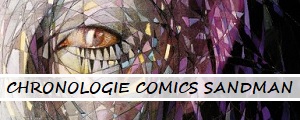 ﹡﹡﹡﹡﹡
La série The Sandman sera mise en ligne le 5 août 2022 sur Netflix, avec Tom Sturridge (Dream), Vivienne Acheampong (Lucienne), Charles Dance (Roderick Burgess), Asim Chaudhry (Abel), Sanjeev Bhaskar (Cain), Boyd Holbrook (le Corinthien) et Gwendoline Christie (Lucifer).