Proposer deux extraits de The Sandman quelques jours après la bande annonce n'est pas une mauvaise idée, car cette dernière a été complètement éclipsée par les annonces Marvel Studios. Si ce n'est pas déjà fait, vous pouvez donc la voir en cliquant ICI. Dans une troisième vidéo, Neil Gaiman nous présente le monde des Eternels – Destin, Mort, Rêve, Désir, Désespoir, Délire et Destruction -, qui n'ont bien sûr rien à voir avec ceux de Marvel… si ce n'est que Gaiman est justement connu pour avoir relancé ces personnages en 2006 ! Enfin, entre les deux, vous trouverez quelques images publiées dans les colonnes d'IGN.
Il existe un autre monde qui nous attend tous lorsque nous fermons les yeux et dormons – un endroit appelé le Rêve, où The Sandman, le Maître des Rêves, donne forme à toutes nos peurs et à tous nos fantasmes les plus profonds. Mais lorsque Dream est capturé de manière inattendue et retenu prisonnier pendant un siècle, son absence déclenche une série d'événements qui changeront à jamais les mondes du rêve et de la veille. Pour rétablir l'ordre, Dream doit voyager à travers différents mondes et chronologies pour réparer les erreurs qu'il a commises au cours de sa longue existence, revisitant de vieux amis et ennemis et rencontrant de nouvelles entités – à la fois cosmiques et humaines – en cours de route.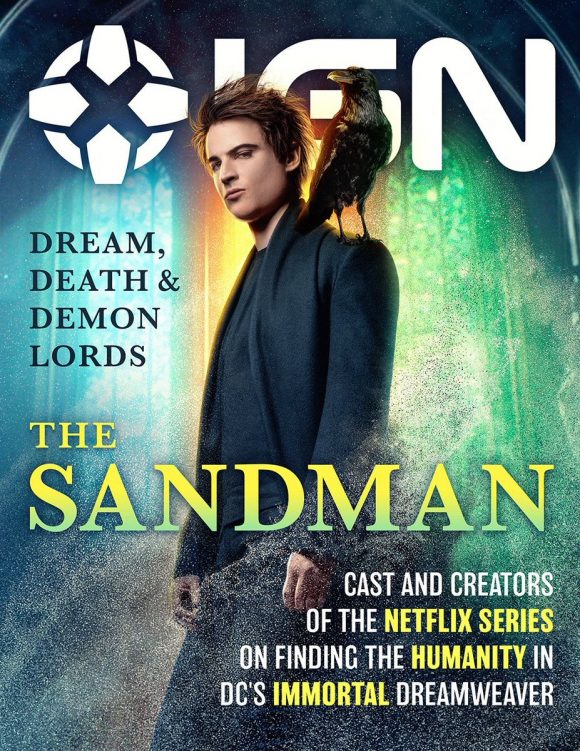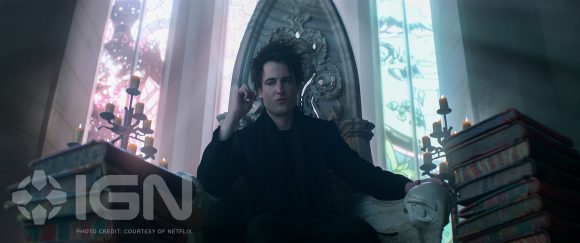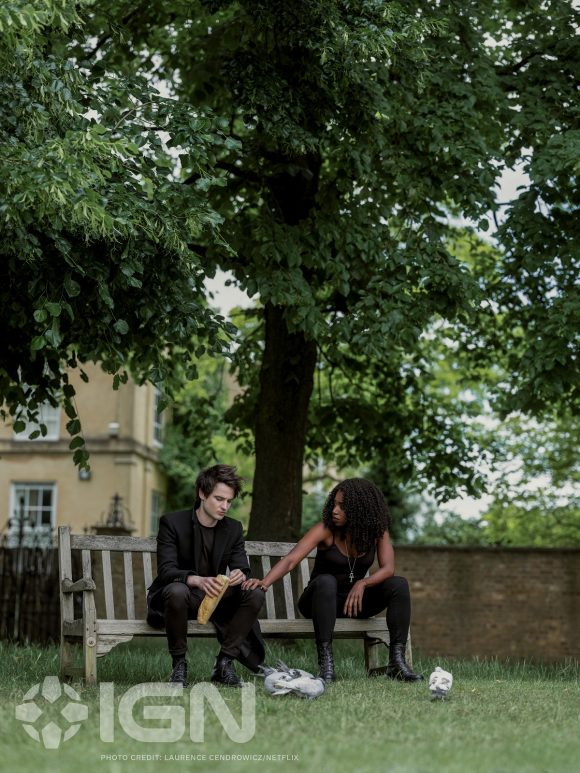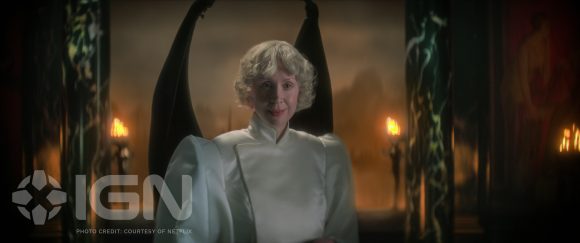 ﹡﹡﹡﹡﹡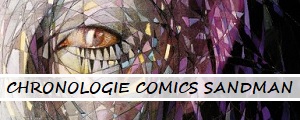 ﹡﹡﹡﹡﹡
La série The Sandman sera mise en ligne le 5 août 2022 sur Netflix, avec Tom Sturridge (Dream), Vivienne Acheampong (Lucienne), Charles Dance (Roderick Burgess), Asim Chaudhry (Abel), Sanjeev Bhaskar (Cain), Boyd Holbrook (le Corinthien) et Gwendoline Christie (Lucifer).