Harley Quinn a beau être dans les parages, Arthur Fleck a encore sa voisine dans la tête… Ainsi, Zazie Beetz (Invincible, Atlanta) est en discussion pour reprendre le rôle de Sophie Dumond dans Joker : Folie à deux. Comme quoi, cette suite qui aura pour cadre l'Asile d'Arkham ne se déroulera pas entièrement en vase clos, scénaristiquement et géographiquement parlant. Flashbacks, désillusions ou visites en prison ? Faites vos jeux. Ce qui est sûr, c'est que le tournage devrait débuter en décembre… PS : au passage, le retour de Beetz en Domino dans Deadpool 3 semble quasiment acté (« Eh bien, je ne peux évidemment rien dire, mais je me sens chanceuse. Je ne peux tout simplement pas divulguer ou dire quoi que ce soit, alors nous verrons, je suppose. »).
[Définition médicale de la 'folie à deux'] La psychose partagée ou psychose induite est un phénomène psychiatrique résultant de l'adoption de la thématique délirante d'un individu psychotique et du mode de vie qui y est lié par un proche également psychotique. »
EXCLUSIVE: We hear on good authority that Zazie Beetz is in talks to reprise her role as Sophie Dumond in the Todd Phillips directed Warner Bros/DC sequel 'Joker: Folie a Deux' https://t.co/BrCmYXNesl

— Deadline Hollywood (@DEADLINE) August 8, 2022
﹡﹡﹡﹡﹡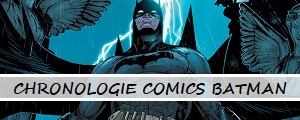 ﹡﹡﹡﹡﹡
Joker : Folie à deux est réalisé par Todd Phillips et sort le 4 octobre 2024 aux Etats-Unis, avec Joaquin Phoenix (Arthur Fleck/le Joker) et Lady Gaga (Harley Quinn).