Comme on dit, il a la tête de l'emploi ! Après Sabine Wren (Natasha Liu Bordizzo), la série Ahsoka vient de recruter un autre personnage animé de Star Wars Rebels… Ainsi, Eman Esfandi (The Inspection, La méthode Williams) a été choisi pour incarner Ezra Bridger. La dernière fois que nous avons vu l'apprenti Jedi, il plongeait dans les Régions Inconnues avec l'Amiral Thrawn pour éloigner au plus loin la menace que représentait ce dernier. Dans la série, nous assisterons donc à la quête d'Ahsoka Tano pour le(s) retrouver. Une quête à base de flashbacks ou au présent ? C'est un mystère. Dans le premier cas, cela voudrait dire que Ezra a été perdu pendant cinq ans. Dans le second cas, pendant neuf ans. C'est long… de quoi développer une certaine rancœur envers ses anciens alliés ?
Après avoir fait ses débuts tant attendus en live action dans The Mandalorian, l'histoire d'Ahsoka Tano, écrite par Dave Filoni, se poursuivra dans une mini-série ayant pour vedette Rosario Dawson et produite par Dave Filoni et Jon Favreau.
'Star Wars': Eman Esfandi Joins 'Ahsoka' as Fan Favorite Ezra Bridger https://t.co/UKVGdh35B9

— The Hollywood Reporter (@THR) September 9, 2022
﹡﹡﹡﹡﹡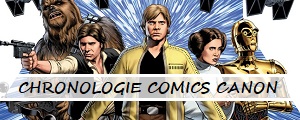 ﹡﹡﹡﹡﹡
La série Ahsoka sera diffusée en 2023 sur Disney+, avec Rosario Dawson (Ahsoka Tano), Natasha Liu Bordizzo (Sabine Wren), Hayden Christensen (Anakin Skywalker/Dark Vador), Ivanna Sakhno, Mary Elizabteh Winstead et Ray Stevenson.