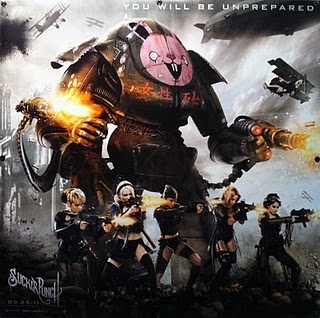 Zack Snyder a encore frappé !
Et comme d'habitue avec le réalisateur de
300
et de
Watchmen
, c'est un déluge d'images impressionnantes qui réveillent la rétine ! Pour bien comprendre
la bande annonce de Sucker Punch
, un rappel de l'histoire :
dans les années 50, une jeune fille est enfermée dans un hôpital psychiatrique, par son père démoniaque. Celui-ci a même décidé qu'elle serait lobotomisée dans les cinq jours à venir. Pour fuir cette terrible réalité, la jeune fille se construit un mondé parallèle dans lequel elle prépare son évasion, avec ses amis – pour cela elle doit trouver cinq objets- avant qu'un homme ne lui prenne sa virginité.
J'attends votre réaction, mais comme toute la toile, je n'ai qu'un seul mot à dire :
c'est juste grandiose
! Alors qu'avec
300
, l'univers était monochromatique, ici
Snyder empile les mondes et les ambiances
: dark fantasy (dragons, orcs, armures…), Première Guerre Mondiale (tranchées, soldats, zeppelins), steampunk, Asie, science-fiction, réalité… Du coup, des délires enthousiasmants prennent vie à l'écran, comme par exemple, voir des dragons affronter des avions du début du siècle dernier ! Il n'y a que Snyder pour nous offrir ça ! Apr

ès un cru 2010 assez morne, l'année 2011 s'annonce une fois de plus complètement explosive.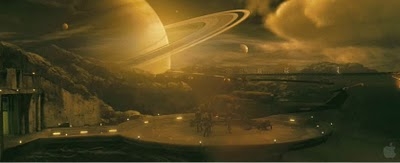 Il faudra attendre le printemps pour découvrir le film. Après plusieurs tests, Snyder a décidé de ne pas sortir Sucker Punch en relief… et la Warner a accepté. Il y a des miracles dans la vie… Mais le film sortira bien en IMAX, et s'annonce comme un must pour ce format. Rajoutons que c'est le premier scénario original du réalisateur, et comme Nolan, je crois bien que nous allons avoir de longues discussions après le film, pour désemmêler les niveaux de réalité et de rêves de l'histoire… Sauf qu'ici, en plus d'un scénario original, nous aurons des scènes d'action qui déménagent !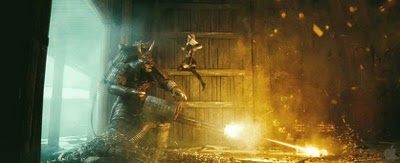 Pour continuer dans le monde fabuleux du film Sucker Punch, retour en photos, et en vidéos, sur le panel du film lors du Comic Con : l'entrée des artistes, ainsi que la conférence de presse… Tout le casting était présent, à l'exception d'Abbie Cornish (Sweet pea). Nous avons donc, de gauche à droite : Carla Gugino (Madam Gorski), Emily Browning (Baby doll), Vannessa Hudgens (Blondie), Jena Malone (Rocket) et Jamie Chung (Amber). Zack Snyder peut avoir le sourire avec un tel casting !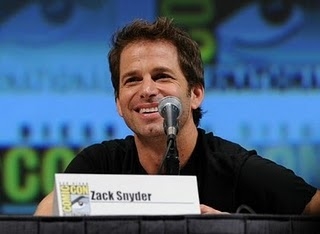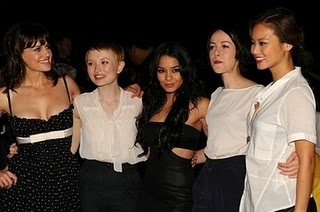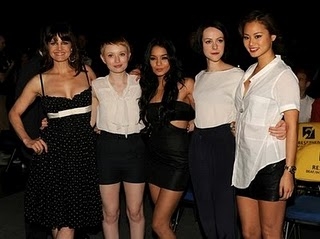 Et enfin, un mot sur la musique de la bande annonce : il s'agit du morceau The Crablouse du groupe Lords of Acid.