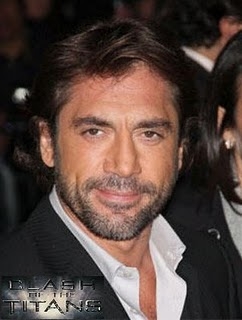 Jonathan Liebesman (réalisateur du très attendu
Battle Los Angeles
) aura bientôt la lourde de charge de réaliser
Le Choc des Titans 2
. Alors qu'aucune bande annonce de
Battle L.A.
n'est disponible, voilà déjà les premières rumeurs de casting pour
Wrath of the Titans
(
La Fureur des Titans
), le nouveau titre de cette suite. Et c'est plutôt très alléchant, même si ce ne sont pour l'instant que des rumeurs.
La Warner voudrait engager l'acteur Javier Bardem pour jouer le dieu de la guerre Arès
(énorme), et
James Franco pour Agenor, le fils de Poséidon
. Après
Liam Neeson
en Zeus et
Ralph Fiennes
en Hadès, la saga complèterait ainsi son casting divin, mélange de figures connues et d'acteurs gagnants d'Oscar (ce qui confirme
les propos du producteur
en septembre). Nous verrons très bientôt ce qu'il en est, puisque le tournage débutera en début d'année prochaine, avec toujours
Sam Worthington et Gemma Arterton
.