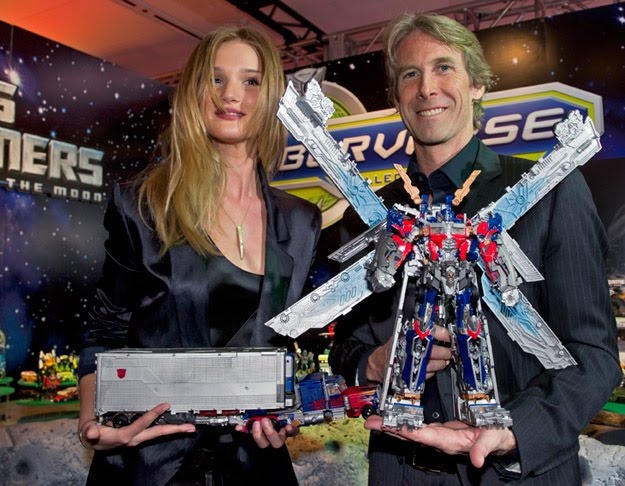 Présents à la
Daytona 500
(une grande course de voitures aux Etats-Unis),
Michael Bay, Rosie Huntington-Whiteley, et Josh Duhamel
ne sont pas venus les mains vides… Outre la présence des
Wreckers
(un trio commando d'Autobots qui combattent sur Terre sous la forme de voitures Nascar armées),
Transformers 3 était à l'honneur avec la diffusion… d'un spot inédit
! Une sacrée surprise. La vidéo reprend la structure du spot TV diffusé lors du Superbowl, mais il y a quand même quelques plans nouveaux… Déjà deux spots, un mystérieux teaser lunaire, mais aucune bande annonce ?
Transformers 3 – Dark of the Moon
ne fait rien comme les autres ! Pendant ce temps-là, aiguisée, l'impatience des fans ne fait que grandir : 30 secondes, c'est pire que tout !
Votre avis sur ce nouveau spot ?
[Images d'illustration : Michael Bay et Rosie Huntington-Whiteley au Toy Fair 2011/Visuels détaillés de Shockwave tirés du jeu vidéo.]