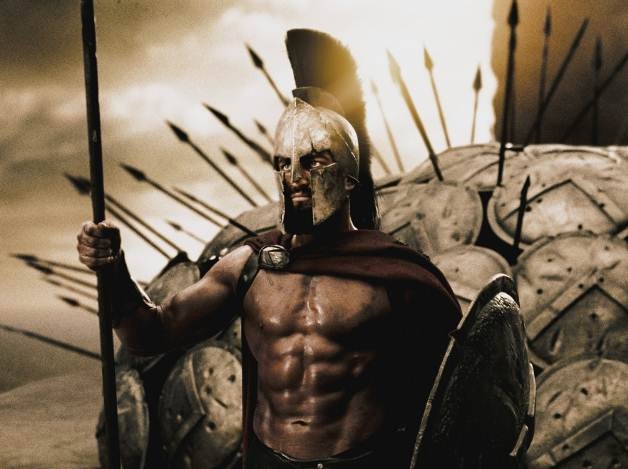 Le Roi des Rois n'aura finalement pas son nom en haut de l'affiche… En effet,
la suite de 300 était jusqu'à présent intitulée Xerxès
(d'après le nom du roi de l'Empire Perse). Changement de programme aujourd'hui, puisque le film est désormais désigné sous le titre de
300 – Battle of Artemisia
. Soit en bon français,
La Bataille de l'Artémision
. Ce combat naval prend place en même temps que le film
300
(sera-t-il renommé
300 – Battle of Thermopylae
dans les futurs packs Blu-Ray ?) : là où la bataille des Thermopyles se voulait un coup d'arrêt terrestre à l'offensive médique, la bataille de l'Artémision est un gigantesque engagement maritime dans lequel les Grecs ont tenté de repousser l'immense flotte perse… Dans ce nouveau film, nous devrions voir
la montée au pouvoir de Xerxès
, dix ans avant les événement de la duologie (donc en -490 avant Jésus-Christ), nous découvrirons
un nouveau héros grec, Thémistocle
, et
Léonidas (Gerard Butler) devrait aussi faire une apparition
… Tout cela est bien alléchant, mais il faut un réalisateur :
Zack Snyder
étant occupé jusqu'en décembre 2012 avec
Superman
, les producteurs envisagent deux candidats. Le premier est
Noam Murro
, le réalisateur de
Smart People
, qui va bientôt faire ses preuves dans le film d'action, en mettant en scène
Die Hard 5
(il s'était fait remarqué en réalisant les publicités
live
du jeu vidéo
Halo
). Le second est plus connu : il s'agit de l'espagnol
Jaume Collet-Serra
(
Esther, Sans identité
). Le mot de la fin :
Madness ? This is Spartaaaaaaaaaaaaaaaaaaaaaaaaaaaa !