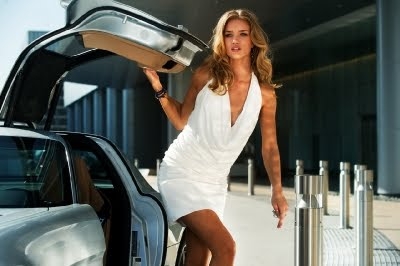 Quel charmeur ce Shia… Après
Megan « 

Mikaela

 » Fox
, voici
Carly alias Rosie Huntington-Whiteley
… Avant de dégoupiller son arsenal pyrotechnique,
Michael Bay
va d'abord devoir un peu se poser, pour nous montrer la relation entre Sam Witwicky et sa nouvelle conquête (et expliquer
la disparition de Mikaela
!). La vie de couple, la vie d'adulte, la vie normale (avec une
top model
pour se réveiller, c'est un film Michael Bay quand même !), c'est ce que montre ce
nouvel extrait du film
, où il est question de lapin en peluche. Ils sont mignons tout plein tous les trois… Mais
Transformers 3 – Dark of the Moon/La Face cachée de la Lune
, c'est aussi le poing géant d'Optimus Prime, dans un nouveau spot TV en basse qualité.
J'imagine déjà la scène en IMAX 3D : les jointures métalliques de l'Autobot, recouvrant une superficie de plusieurs dizaines de mètres carrés à l'écran, et le tout en relief…
Du divertissement avec un grand D !
Transformers 3
sort le 29 juin 2011 : J-13 !